How To Shot Portraits With A Tilt-Shift Lens (Canon TS-E 45mm f/2.8)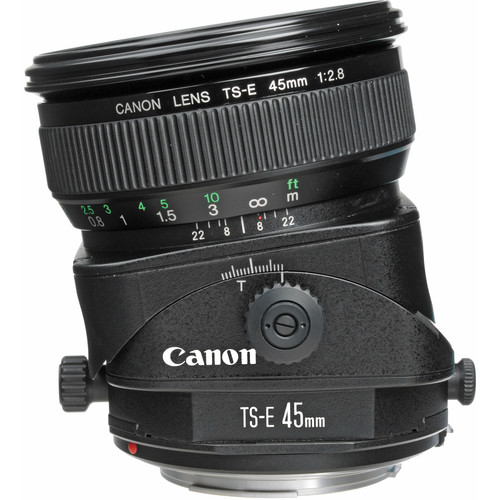 Have you ever thought about shooting portraits with a tilt-shift lens? Sounds weird to you? Then check the article at Photofocus to see the creative possibilities that come with a tilt-shift lens. In the article the Canon TS-E 45mm f/2.8 lens is discussed. From the incipit:
If you aren't familiar with a Tilt-Shift lens, then you're probably got a somewhat confused face going on as you read this. It is a special lens, mainly used for architectural photography, due to its ability to help correct perspective distortion and increase depth of field with the tilting action of the lens. Essentially the lens has a very precise bend in the middle that can be dialed in and angled.

But, one can use this tilting action to get just a nice slice or sliver of focus. These types of lenses create this specific kind of blur that is now highly mimicked in post processing applications and are now being integrated in many point and shoot cameras. Being a little bit of a bokeh and blur lover, I naturally thought that shooting portraits with this would be a rad experience!
[via
Photofocus
]
Canon TS-E 45mm f/2.8 price check: B&H Photo, Adorama, Amazon USA, Amazon CA, KEH Camera, BestBuy, Canon CA, Canon USA