Sigma 24-35mm f/2 DG HSM ART review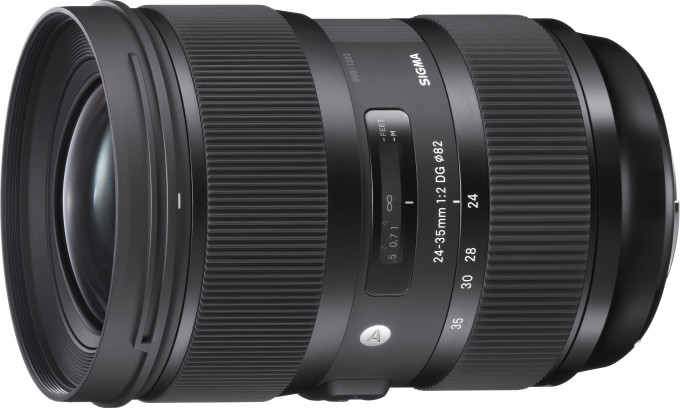 Wedding photographer and CW reader Chris Giles shared another review with us (after having felt the pulse of the EOS 5Ds R). This time Chris posted his impression and thoughts on Sigma's new 24-35mm f/2 DG HSM "Art" lens, the world's first zoom lens for full-frame DSLRs with a constant aperture. And a lens that sells at a very competitive price ($999).
I like Chris' reviews because they are truly "real-world". I am much more interested to know how a given camera or lens performs for a professional photographer than to know how it scores at purely engineering-oriented benchmarks. What makes this review even more interesting is that it was done using a Canon EOS 5Ds R, Canon's new full-frame megapixel champion.
As we all expected, the Sigma 24-35mm f/2 DG HSM ART lens is another masterpiece by Sigma:
At f/2 this is a sexy lens, I am totally made up with the micro contrast, colour rendition and lens falloff I'm getting. Some of the Canon glass does suffer a little on the 50.6 mp sensor of the 5DSr. Even the 24-70mkii tends to get a kicking (albeit slight) at the outer edges of the frame but this isn't so apparent on the Sigma 24-35 Art.
About the Canon EOS 5Ds R coupled with Sigma 24-35mm f/2 Chris says:
[the Sigma] just renders so beautifully and I love love love the colours. The Canon 5DSr has a beautiful way of representing colour but that sensor is also totally unforgiving to poor glass when you put an image under scrutiny.
Finally:
I've not been so impressed with a lens since the Canon 24-70 mkII and that statement alone says a lot. Even if Canon were to release something with a similar range I'd find it hard to justify the purchase because I can't see how a lens can be better. Not right now anyway.
If you are on the fence for this lens, you'll find a lot of helpful information. To some people the Sigma 24-35mm f/2 may look strange. It has a very reduced zoom range and might be better seen as a "bag of primes". However, you may also say that the "bag of primes" paradigm doesn't really work since you can get excellent primes that have f/1.4. Chris' experience turned out to be different:
I didn't think this lens would suit me. Yet, for medium to close combat scenarios (weddings are a battlefield, soldier), then absolutely this is a lens to use. Looking back I've found it hard to accept I was using it just as much as I did.
Chris made all sample pics he shot for his review available for download (64 files, 400MB, a donation is required), just scroll to the end of part 2 of the review. You'll find many sample pics, shadow recovery examples, and more.
Sigma 24-35mm f/2 DG HSM ART is in stock in the USA at $999: Amazon
 | Adorama | B&H Photo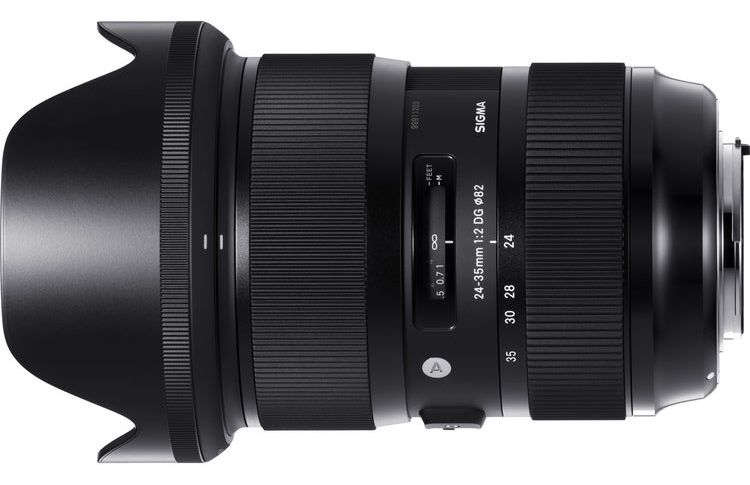 EF Mount Lens/Full Frame Format
Aperture Range: f/2 to 16
FLD & Special Low Dispersion Elements
Two Aspherical Elements
Super Multi-Layer Coating
Hyper Sonic AF Motor
Internal Focus; Manual Focus Override
Rounded 9-Blade Diaphragm
Thermally Stable Composite Material
Compatible with Sigma USB Dock
Sigma 24-35mm DG HSM ART price check for your country: B&H Photo, Adorama, Amazon USA, Amazon Canada, Canon Canada, Canon USA