Sigma 35mm f/1.4 DG HSM Excellent Performance And Quality Confirmed By DxOMark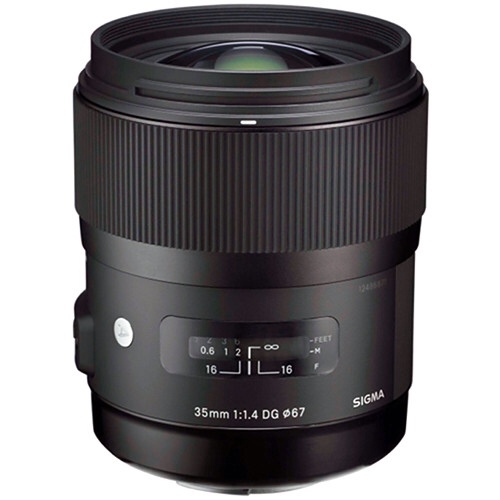 The Sigma 35mm f/1.4 DG HSM (price & specs) is an awesome piece of gear. We featured many reviews here and all credited the high quality of the Sigma (see here and here to get an idea). DxOMark's test lab measurements fully confirm what previous reviews stated: the Sigma 35mm f/1.4 DG HSM has outstanding optical performance and build quality. And, last but not least, it comes at an affordable price for what it offers, $899. DxOMark's conclusion (the lens has been tested in the Nikon version):
Sigma has stated previously that it was upping its game with new pro-level lens designs and the new 35mm f/1.4 DG HSM is not only on a par with OEM lenses optically it surpasses them in most areas, especially in both acutance and resolution. It's lens that's designed not only for the very best of today's sensors but it appears well suited to handle the demands of the next generation of high-resolution imaging chips. The lens sets a new benchmark for optical performance for a retro-focus lens in this focal length and it's a feat that's even more remarkable given the price is well-below that of any of the big name brands.