Sigma 50-100mm f/1.8 DC HSM ART (utterly unique lens)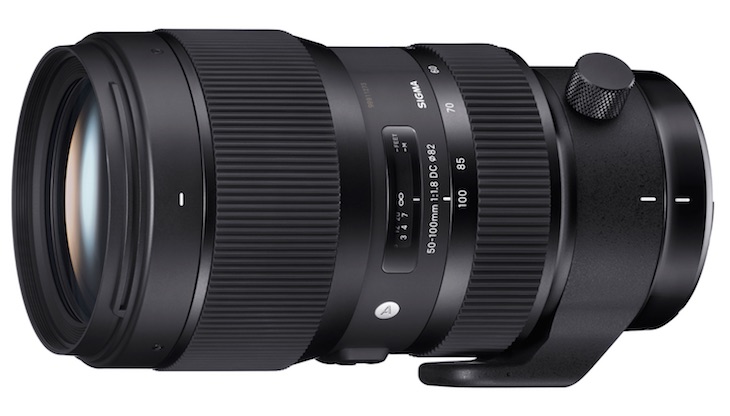 Sigma 50-100mm f/1.8 DC HSM Art: B&H Photo, Adorama, Amazon USA, Amazon Canada, Canon Canada, Canon USA
Sigma 50-100mm f/1.8 DC HSM ART at a glance:
Canon EF Mount/APS-C Format
80-160mm (35mm Equivalent)
Aperture Range: f/1.8 to f/16
One SLD and Three FLD Elements
One High-Refractive Index Element
Super Multi-Layer Coating
Hyper Sonic AF Motor
Internal Zoom and Focus; MF Override
Rounded 9-Blade Polycarbonate Diaphragm
Fixed, Rotating Tripod Collar
Photographer and reviewer Dustin Abbott published his comprehensive review of Sigma's latest of their unique lenses, the Sigma 50-100mm f/1.8 DC HSM ART for APS-C DSLR.
What makes this lens unique is the constant aperture f/1.8, same as on the also outstanding Sigma 18-35mm f/1.8 DC HSM. There are no other lens with such features.
The video above is the review, which can also be read and comes with many sample pictures. In the conclusion Abbott writes:
The Sigma 50-100mm f/1.8 DC HSM ART is an incredible lens. The image quality is seriously impressive, and this lens exhibited none of the focus woes I encountered with the 18-35mm. Not only is the resolution extremely high on the lens, but the overall look of the images it produces is extremely nice. The tradeoff is that you are going to have to deal with a uniquely large and heavy APS-C lens that is also unmatched in the weight department. My most serious gripe is with the poor implementation of the tripod collar, but I suspect that most users will adapt. I could wish for weather sealing or Sigma's Optical Stabilizer, too, but the ART series has given me no reason to expect that. If your wrists can handle the weight, and your wallet can handle the hit ($1099 in the US), then I can think of no other serious reason why you wouldn't want to own this lens.
Dustin Abbott also tested the Sigma 50-100mm on a full-frame body. Even if the lens is not meant for a FF body, it can never the less being mounted on such a body. The video below reveals the findings.
Sigma 50-100mm f/1.8 DC HSM Art: B&H Photo, Adorama, Amazon USA, Amazon Canada, Canon Canada, Canon USA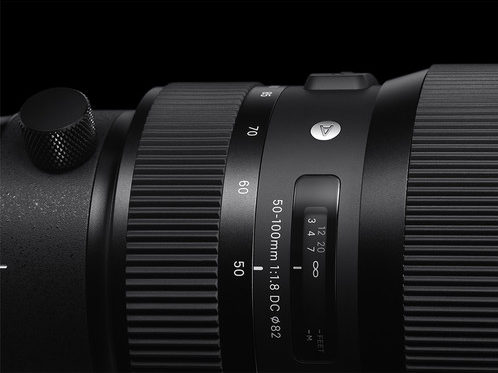 [via Dustin Abbott]