Some Canon Rebel T6i and Rebel T6s sensors have a serious issue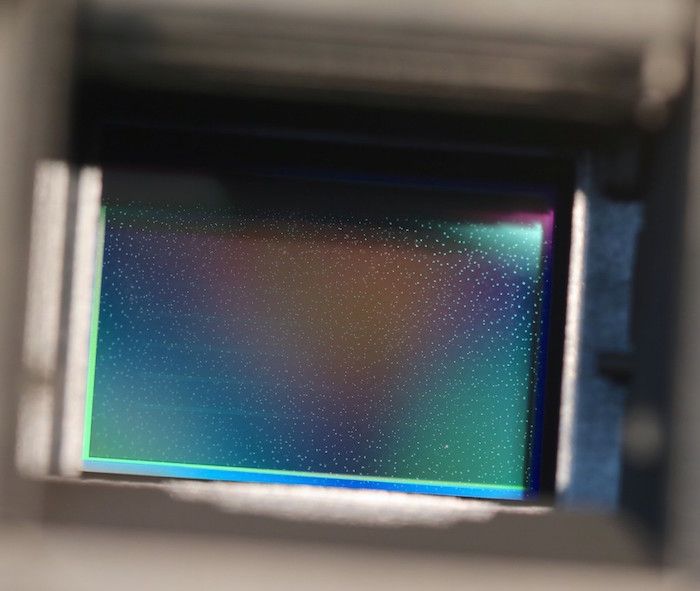 Lensrentals' Roger Cicala noticed a serious issue with the sensors of some of the Rebel T6i and Rebel T6s they in store for rental. See the dots on the sensor in the picture above? Read on.
Some of the sensors show a clear pattern of dots all over the sensor surface. Using a 10x microscope, the lab guys at Lensrentals found out that those dots are "within the stack and under the top layer of glass". They speculate it may due to a "defect in the adhesives used to put the layers of glass together" (maybe some dust that made on the glass before the adhesive was applied?). These are just speculation. For the time being it is not clear what causes the defect in the sensor stack.
Lensrentals writes that the issue affects 4 T6s sensors out of 10, and 2 T6i sensors out of 10. These cameras all have early serial numbers, though Lensrentals states that there is no direct correlation with the serial numbers.  Canon was already contacted, and answered they will "aggressively looking into" the issue.
Well, this appears to be a problem due to a quality control miss. Is there a bad batch of sensors? Hopefully Canon will soon identify the affected cameras and recall them.
The whole story has to be read, so head over to Lensrentals for more details, information, and test shots that show how the issue affects photos. A bigger image of the sensor with the dots is also provided.