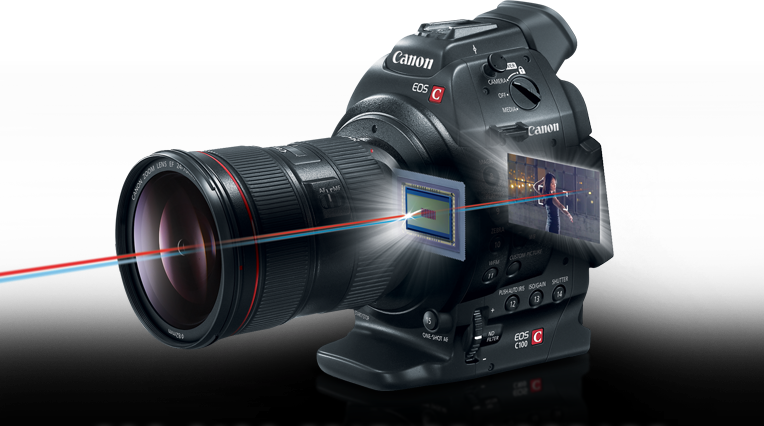 It is now possible to update the Canon EOS C100 with the innovative Dual Pixel Auto-Focus, the AF technology Canon first featured on the Canon EOS 70D. In addition, the Canon EOS C100 gets a firmware update for the following issue:
A Continuous Recording function has been added allowing for nonstop recording. At the same time the camera creates IN and OUT points in the footage every time the START/STOP button is pressed.
Click here to get more information about the firmware update and here to download it.
The biggest news is that Canon is now ready to update the EOS C100 with their new Dual Pixel CMOS Auto-Focus. Canon will perform this feature upgrade at a cost of $500, and requires that EOS C100 cameras be sent to an accredited Canon service center.
Canon press release:
Thank you for using Canon products.
EOS C100 Feature Upgrade offering enhanced autofocusing capability is now available.
Details
Now available from Canon is a feature upgrade for the EOS C100 Digital Video Camera that will offer an autofocus mode to help ensure sharp focus and smooth focus transitions. The upgrade provides a new Continuous AF (Autofocus) Function for all Canon EF autofocus Lenses, using Dual Pixel CMOS AF technology. A new AF Lock setting also lets you change the image framing while holding the desired focus. These critical focusing capabilities are designed to help reduce out of focus video while providing for smooth focus transitions and assist users when operating with small crews.
Learn more about the EOS C100 Feature Upgrade by visiting the dedicated webpage on the Canon USA website.