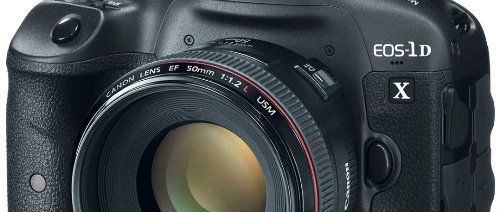 Both the Canon EOS-1D X (specs & price) and the Canon EOS 5D Mark III (specs & price) got a camera of the year award.
Digitalcamerainfo chose the EOS-1D X as the camera of the year, because:
While there were only a couple high-end cameras brought to market in 2011, this year saw the eventual release of some incredible full-frame models from each of the major players. With some fantastic mid-range bodies also seeing the light of day, the Canon 1D X had stiff competition for our top spot once it finally was released to the public. Despite the delay, the 1D X bested all comers in our lab tests, producing the highest overall score of the year. While it's certainly too big, too expensive, and simply too much for most people, the Canon 1D X is, hands-down, the best camera from 2012
Read digitalcamerainfo's EOS-1D X review here. Canon EOS-1D X price check: B&H Photo, Adorama, Amazon USA, Amazon Canada, Canon Canada, Canon USA
Scott Bourne and the staff at photofocus chose the EOS 5D Mark III as the camera of the year:
This year our team tested many cameras and one really stood out. It was the Canon 5D MK III. […] The 5D MK III is fast both in response time and frames-per-second (up to 6 fps.) It has much better chromatic aberration correction and it's low-light performance is second to none. It has up to seven frame HDR/bracketing.
The biggest improvement in the 5D MK III is in the auto focus. The camera's 61-point AF system has 41 cross-type sensors and is miles ahead of its competition and only a hair slower than its big brother the Canon 1DX which in my opinion, has the best DSLR AF system in the world. […]

Ultimately for our team, the selection boiled down to amazing low-light performance, super fast and accurate AF, premium build quality, and incredible DSLR film capabilities. If we had a nit it's the price, but nothing is perfect.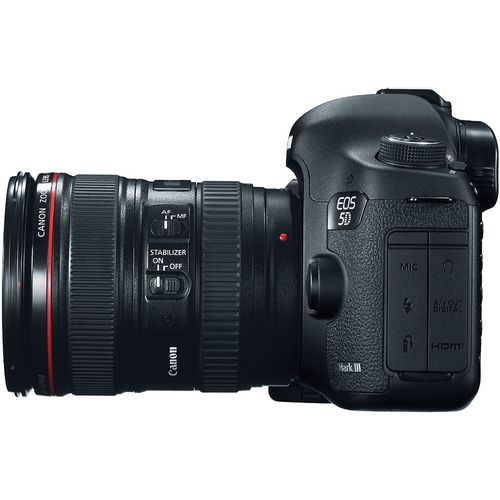 Canon EOS 5D Mark III price check: B&H Photo, Adorama, Amazon USA, Amazon Canada, Canon Canada, Canon USA