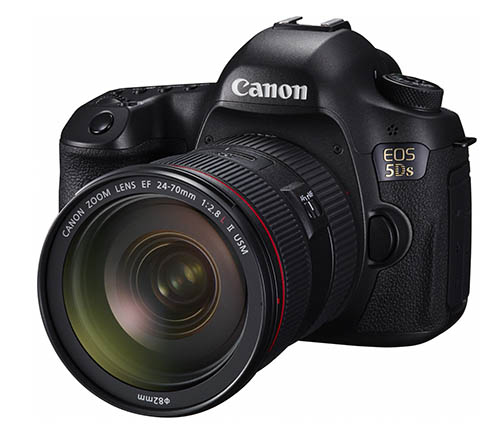 Photography Blog got their Canon EOS 5DS and they are testing it without a break. Now they posted the full review. The EOS 5DS gets a "Highly Recommended" and a rating of 4.5/5.
Excerpts from the conclusion:
The Canon EOS 5Ds combines the proven design of the popular 5D Mark III with jaw-dropping image quality from the new 50.6 megapixel sensor.

The sheer level of detail that can obtained from the 5Ds and a high-quality lens like the EF 70-200mm f/2.8L IS II USM is difficult to ignore once you've experienced it, though, so if you can commit both financially and in terms of time to the Canon EOS 5Ds, we'd whole-heartedly recommend it.

The Canon EOS 5Ds has inherited some extra design features from the EOS 7D Mk II which make it the best designed 5-series camera to date.

[…] as we've discovered after shooting thousands of images with the 5Ds and a variety of older and newer lenses, only the latest and greatest lenses together with careful technique are good enough to get the absolute best out of that 50 megapixel sensor.
Read the full review at Photography Blog.
Limited batches of the Canon EOS 5DS are already shipping!
Canon EOS 5DS: Amazon USA, Amazon CA, B&H Photo, Adorama, Digitalrev, KEH Camera, eBay US, Canon USA, Canon CA, BestBuy | Canon EOS 5DS R: Amazon USA, Amazon CA, B&H Photo, Adorama, Digitalrev, KEH Camera, eBay US, Canon USA, Canon CA, BestBuy