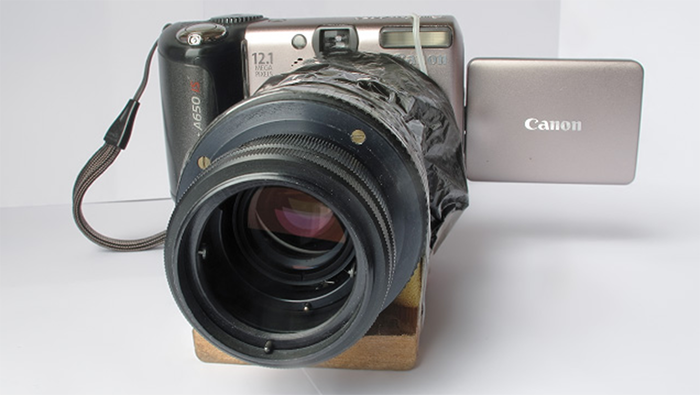 These are the hacks I love most. Alexey Kljatov took a Canon A650 (2007) and did his own thing mounting a Helios 44M-5 58mm f/2 lens on the camera. To make this hack really fit for macro photography, the lens was attached backwards.
The hack appears to be made quickly and doesn't look neat. However, it produces amazing images like the snowflake photo below. That's the real hacker spirit: take gear, modify it following an idea, realise something awesome.
Kudos Alexey Kljatov for the cool hack! Be sure to have a look at his website for more amazing macro shots done with the hacked Canon A650, and to learn the how to of his macro setup plus a ton of information about macro photography.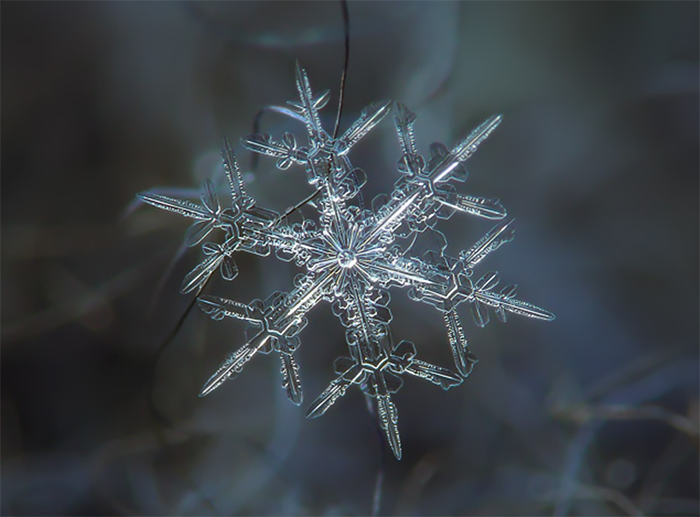 [via
Mirrorless Rumors
]