Lensbaby Velvet 85mm f/1.8 at a glance:
Short telephoto portrait-length lens is designed for full-frame Canon EF-mount DSLRs, however it can also be used with APS-C models where it provides a 136mm equivalent focal length.
Bright f/1.8 maximum aperture affords greater control over depth of field for working with shallow depth of field and selective focus techniques, and also benefits working in low-light conditions.
Inspired by classic portrait lenses from the mid-20th century, this lens is designed to produce an ethereal glowing quality with soft, smooth tonality that is well-suited to portraiture.
Softness can be controlled by stopping-down the lens: when stopped-down to f/16, the image exhibits a smooth quality with greater central sharpness.
A working distance of 9.5″ along with a 1:2 reproduction ratio suits working with close-up subjects.
Manual focus design with a smooth, dampened focusing movement is complemented by engraved focus distance indicators.
A 12-blade diaphragm contributes to a smooth bokeh quality that is ideal for selective focus imagery.
A new and interesting lens is available for those looking for a fast and classic portrait lens wich can also be used for some macro photography, the Lensbaby Velvet 85mm f/1.8.
The Lensbaby Velvet 85mm f/1.8 is available at Adorama and B&H Photo for $499.95.
Dan Mandell posted his first impression of the new Lensbaby, he writes:
I could justify buying it simply because of its increased situational versatility. While you have the option to go full artsy with this lens, you can dial it down or season to taste if you prefer. It would have been interesting to really see how this lens works in even more diverse scenarios. Off the top of my head, I can think of a few things. There are probably ways to exploit what the lens does to create more targeted areas of effect. Using spotlights or fresnels, you could literally paint in or pinpoint areas of light that would receive the effect. Even light painting or long exposure shots have interesting possibilities here.
I'm happy to see Lensbaby making some moves in this direction. I look forward to more and more interesting entries into the market from them.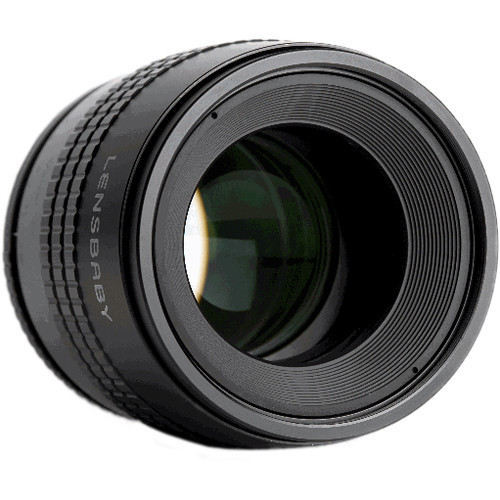 [via
Mirrorless Rumors
]