Venus Optics will soon launch the "weirdest and most genius macro lens ever". The Laowa 24mm f/14 macro lens will launch on Kickstarter on August 1, 2018 (8am Pacific Time). The first lens will sell for $1 (one dollar). More information on Venus Optics' homepage, or on their Facebook page.
In the meantime here are some images and specifications for the Laowa 24mm f/14 2x macro lens.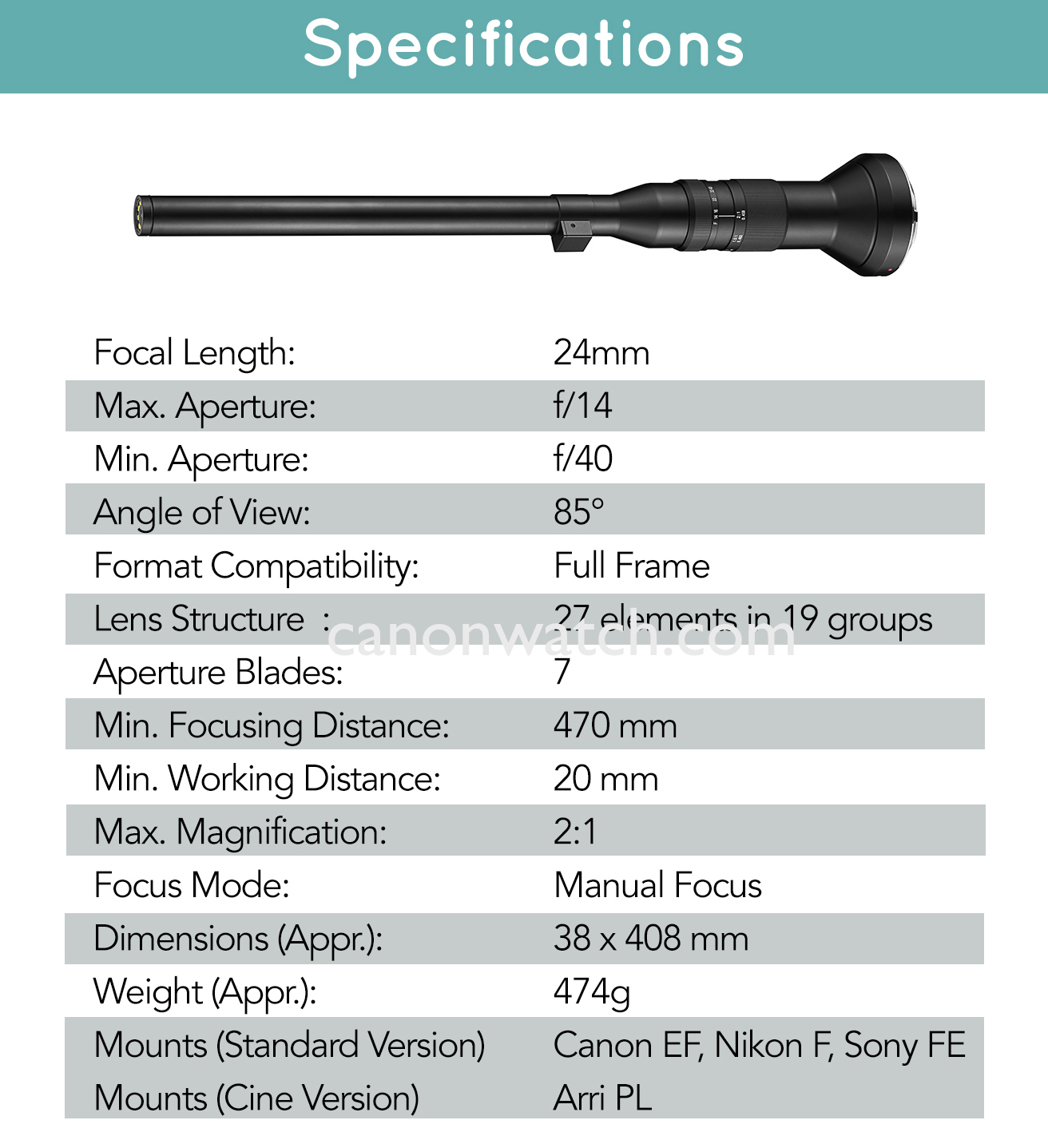 Update: we added the two videos below.