The Photography Industry Did Not Well In 2018, Shrinks By 24%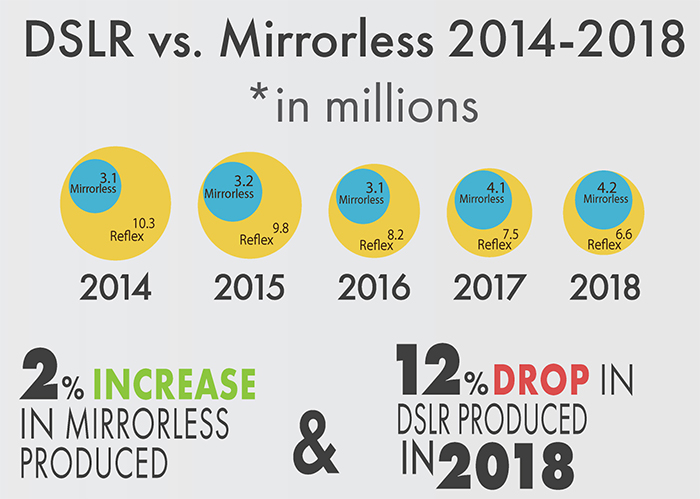 As they do every year, the folks at LensVid published their infographic about the photography industry in 2018.
The infographic is based on the information CIPA (the camera and Image Products Association) recently published about the camera industry in 2018.
LensVid's analysis:
In 2018 the number of cameras sold went down as we have mentioned by about 24% compared to the previous year – however the amount of money spent worldwide on these far fewer cameras only went down by 4.5% compared to 2017 and even more interestingly while in 2018 we purchased almost 7% less lenses than the year before – we spent 5% more money on buying them.

The bottom line here is simple if this trend continues the photography market will become increasingly smaller and ever more expensive. Think about this as a vicious circle – manufacturers need more money to develop more advanced technologies, but since sales continue to shrink they are forced to raise prices which in turn make it harder for people to buy new gear making the market even smaller and so on and so forth.

When will this cycle end? well, possibly only when the market stabilizes in terms of yearly sales. But at under 20 million cameras sold per year, this just might not be economical for some of the manufacturers to sustain with ever-increasing R&D costs.
Click on the infographic below for a larger version, or get the story at LensVid.