The three most used Cameras at Shutterstock are all Canon DSLRs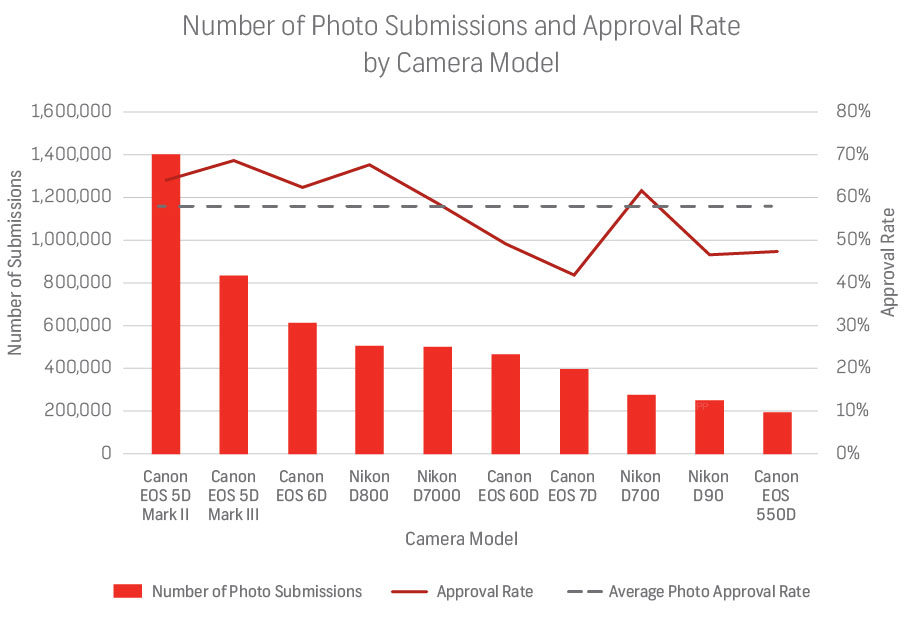 Shutterstock provided some stats about the cameras used by photographers who submit photos to the service. As you can see in the chart (larger version), Canon DSLRs are firmly at the top of the used cameras: Undisputed at the first rank is the venerable EOS 5D Mark II, followed by the EOS 5D Mark III and the EOS 6D.
The EOS 5D Mark II and 5D Mark III together are used for 41% of the photos shot with the top 10 cameras. Shutterstock produced this figures by extracting EXIF data from the photos.
[via
PetaPixel
]