This Is The Canon Rebel SL3 (Specifications and Leaked Images)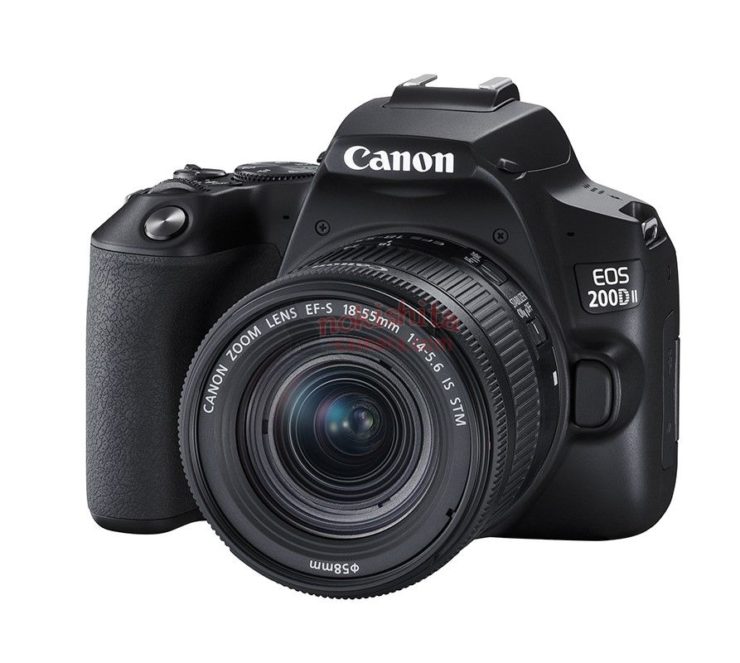 Images of the upcoming Canon Rebel SL3 leaked, courtesy of Nokishita.
Canon really managed to add some more confusion to their weird geo-dependent naming scheme. While it's Rebel SL3 in the USA, the same camera is named EOS 200D Mark II in Southeast Asia (EOS 200D in Asia?), Kiss X10 in Japan, and EOS 250D in Europe. I suggest they fire someone in the marketing department. Release date is expected for April 25, 2019.
Machine translated specifications:
APS-C size equivalent CMOS sensor with about 24.1 million effective pixels
Video engine DIGIC 8
"Digital lens optimizer" installed in the camera
Equipped with "Auto Lighting Optimizer" that automatically corrects the brightness and contrast to a natural impression
"Dual pixel CMOS AF" evolved

It supports ranging area of ​​approximately 100% (vertically) x approximately 88% (horizontally) of the imaging surface
At the time of optional selection of AF area, it is possible to select from up to 3,975 positions
When AF area is automatically selected, ranging with up to 143 divisions is possible

Low brightness limit EV-4 is realized during live view shooting
During Live View shooting, "Puit AF" is activated to detect the subject's pupil with pinpoint and focus on Servo AF / Movie Servo AF setting as well.
Equipped with "one spot AF"
Capable of 4K (24p / 25p) high-definition movie shooting
It is equipped with "4K frame cutout" which saves any one frame as a JPEG image of about 8.3 million pixels only by camera operation
At the time of movie photography, camera shake correction of five axes is possible at the time of wearing of correspondence lens by the use of gyro sensor
Equipped with Wi-Fi and Bluetooth
Size: 122.4 x 92.6 x 69.8 mm
Weight: Black / Silver 402g · White 404g (body only), Black / Silver 449g · White 451g (CIPA compliant)
Kit: Body (Black), Lens Kit (Black, White, Silver), Double Zoom Kit (Black)
Expected release date: April 25, 2019
Image is black and white 200D II for Southeast Asia, Silver is Kiss X 10

The name is Rebel SL3 in the United States, 250D in Europe, and 200D in Asia.