Travel Tripod Deal: Slik Lite AL-420 with LED Center Column Flashlight – $49.95 (reg. $139.95, today only)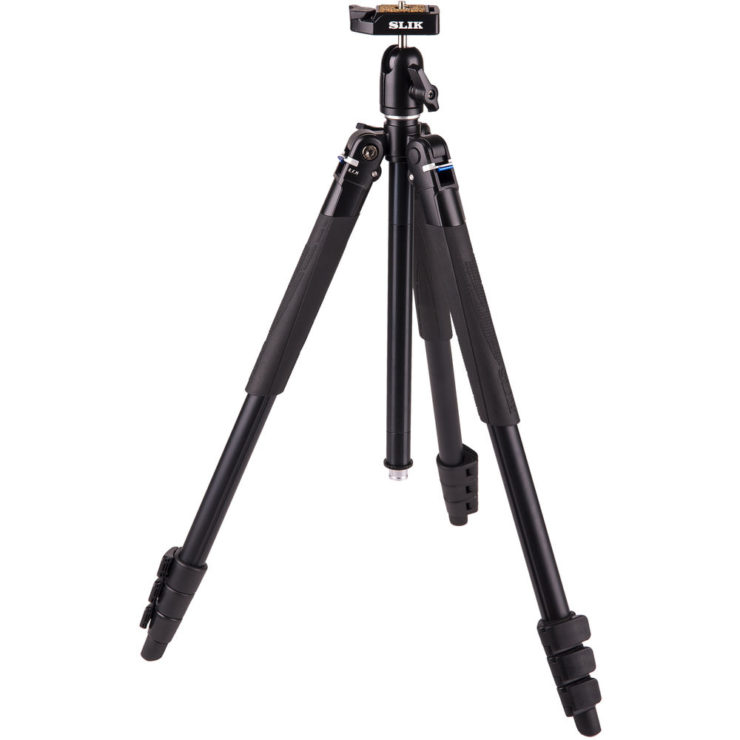 Only for today (11/7/2019) B&H Photo has a cool travel tripod deal on offer. Get the Slik Lite AL-420 Tripod with LED Center Column Flashlight at 49.95. Compare at $139.95. Free shipping.
Slik Lite AL-420 with LED Center Column travel tripod deal at a glance:
Load Capacity: 4.4 lb
Max Height: 60.3″
Min Height: 6.69″
Folded Length: 16.9″
Leg Sections: 4
Weight: 2.2 lb
Equipped with Ball Head SBH-100DQ
Flip Open/Close Leg Inverting Mechanism
Aircraft-Grade Aluminum Construction
Tripod Case Included
Photographers looking for a full size travel tripod capable of supporting up to 4.4 lb with an over 5′ height will appreciate the Lite AL-420 Tripod with LED Center Column Flashlight from Slik. The flashlight is useful for setting up gear in low light. It is stored in the center column of the tripod, operates on 2, included AAA batteries, and may be accessed by removing the included center column cap. At only 2.2 lb, the 4-section AL-420 offers a height range of 6.69 to 60.3″, and a folded length of 16.9″. For compact storage and faster use, the AL-420 features a flip open/close leg inverting mechanism. Your tripod is equipped with a ball head, quick release plate, and comes with a storage case. Aircraft-grade aluminum construction insures low weight, strength, and durability.
More selected deals:
More hand-picked deals are listed here.
Authorised Canon retailer B&H Photo has discounted EOS 5D Mark IV and EOS 6D Mark II bundles on offer for the holidays.
We offer 10% discount to subscriptions to Pixpa all-in-one platform for photographers.
Today's Gold Box and one day only deals at Amazon US, Amazon DE, Amazon UK, B&H Photo, eBay, Adorama.
Canon Europe stores have a cash back promotions going on:
Refurbished lenses and DSLRs at Canon Store (best deals to be found here)
Save $10 on Luminar 4 and/or Aurora HDR 2019 using our code "WATCH" at checkout.