Venus Optics Announced Two Laowa Cinema Lenses (100mm Macro & 65mm Macro)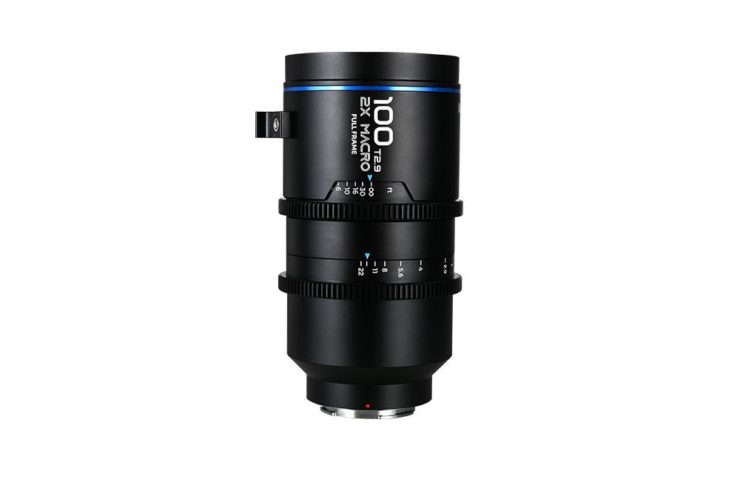 Venus Optics announced two new Laowa lenses for Cinema applications, Laowa 65mm T2.9 2X Macro APO Cine (Super 35)
Laowa 100mm T2.9 2X Ultra Macro APO Cine (Full Frame).
Learn more with the video below.
Venus Optics press release:
Anhui China, 6 October, 2022 – Venus Optics, the camera lens manufacturer that has been endeavouring to invent unique lenses, is now releasing 2 new cine macro lenses:
1) Laowa 65mm T2.9 2X Macro APO Cine (Super 35) – Fujifilm X / Sony E/ / Nikon Z / Canon EF-M
2) Laowa 100mm T2.9 2X Ultra Macro APO Cine (Full Frame) – PL / Sony E / Canon EF / Canon RF / L mount
The 2 lenses offer up to an exceptional 2X magnification which can barely be found on the market. Providing cinematographers higher flexibility in shooting subjects of different sizes. With an APO design, the lenses render quality images without chromatic aberration. Greatly reduce the effort for post-editing, especially for macro shots. Both the 65mm and the 100mm have a T2.9 large aperture for not just creating a shallower depth of field, but also good for low light situations. Make ready for professional use, the focusing ring and the step-less aperture ring are all equipped with industrial standard 0.8 mod gear. A 77mm filter thread is on both lenses so the cinematographers can choose between screw-in filters or using matte boxes. The weight of the two lenses is respectively 550g and 957g for 65mm and 100mm. With the competitive price of USD599 for 65mm and USD999 for 100mm, these lenses would be perfect for all sorts of commercials or cine productions.
The 2:1 magnification is rarely found in the market. It allows cinematographers to capture rich macro details of the subject. From capturing wildlife, product closeup or anything that needs an immersive perspective, both lenses would offer stunning image quality. Being able to focus to infinity, the 65mm and 100mm can also use for portrait shots. Minimum focusing distance of 17cm (6.69″) and 24.7cm (9.7″) respectively for 65mm and 100mm when shooting 2X macro.
The 65mm and 100mm also inherited the excellent APO design as most of the Laowa macro lenses do, effectively eliminate both lateral and longitudinal chromatic aberrations in the frame. Greatly reduce the amount of effort in post-editing.
Both lenses deliver stunning details and contrast from centre to corner even when using a wide-open aperture. These two professional prime lenses are built to deliver exceptional resolution and sharpness.
Specification
| | | |
| --- | --- | --- |
| | Laowa 65mm T2.9 2X Macro APO Cine | Laowa 100mm T2.9 2X Macro APO Cine |
| Focal Length | 65mm | 100mm |
| Angle of View | 24.4° | 26.1° |
| T Stop Range | T2.9-22 | T2.9-22 |
| Format Compatibility | S35 | Full Frame |
| Lens Structure | 14 elements in 10 groups | 12 elements in 10 groups |
| Aperture Blades | 9 | 13 |
| Min. Focusing Distance | 17 cm | 24.7cm |
| Min. Working Distance | 8 cm | 7.1cm |
| Max. Magnification | 2X | 2X |
| Focus Throw | 249° | 220° |
| Filter Thread | 77mm | 77mm |
| Dimensions | 84.8 x 103mm | 85.6 x 139mm |
| Weight | 550g | 957g |
| Mounts | Canon EF-M / Fujifilm X/ Sony E/ Nikon Z | Arri PL / Sony E / Canon EF / Canon R /L mount |