The Winners of our Giveaway are…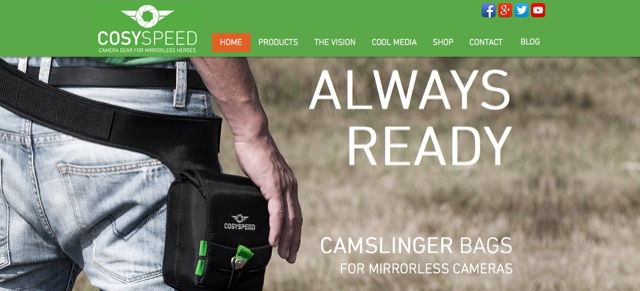 The big COSYSPEED giveaway is over and winners from all over the world have been select. A big Thanks! to COSYSPEED for sponsoring the giveaway.
The winners will be contacted by Thomas from Cosyspeed via email. Check your inbox in the next days (and the spam folder, too).
If you want to learn more about COSYSPEED's products check out their website. And if you want to pruchase something, you can find it here at B&H Photo.
Here are the winners, listed for each site where we ran the giveaway. Have fun with your new bag
Fuji Rumors:
1) Yaroslav (USA) – Camslinger Paris Gray
2) Adrien (FRANCE) – Phonebag 135
3) Joey (USA) – Phonebag 135
43 Rumors:
1) Kyle (GUAM) – Camslinger Paris Gray
2) Tim (USA) – Phonebag 135
3) Alessio (ITALY) – Phonebag 135
Sony Alpha Rumors:
1) Mauricio (COLUMBIA) – Camslinger Street Edition
2) Paulus (INDONESIA) – Phonebag 135
3) Ray (USA) – Phonebag 135
Canon Watch:
1) Cliff (USA) – Camslinger Street Edition
2) Alex (ITALY) – Phonebag 135
3) Niccolò (ITALY) – Phonebag 135
COSYSPEED:
1) Gasper (SLOVENIA) – Camslinger Street Edition
2) Mathew (INDIA) – Phonebag 135
3) Bhagyesh (CANADA) – Phonebag 135