World Press Photo of the Year 2013 Shot By Canon Photographer John Stanmeyer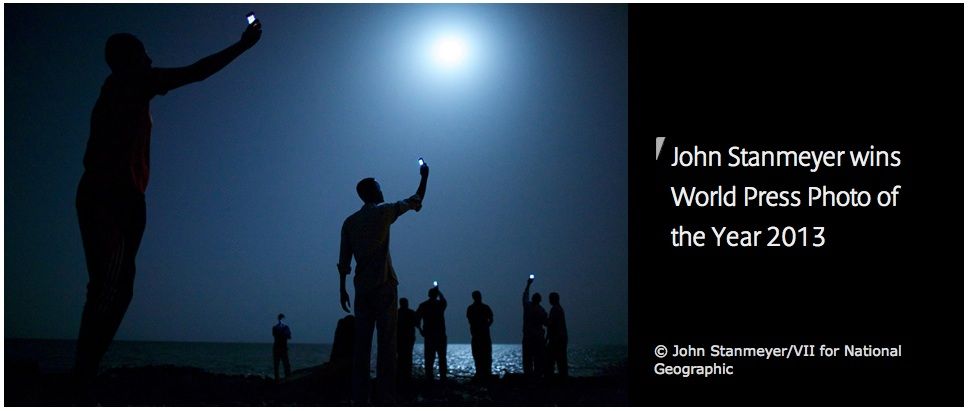 The World Press Photo of the Year 2013 award was given to Canon photographer John Stanmeyer.
The picture shows a group of impoverished African migrants on the shore of Djibouti city at night, raising their phones in an attempt to capture an inexpensive signal from neighbouring Somalia – a tenuous link to relatives abroad. Djibouti is a common stop-off point for migrants in transit from such countries as Somalia, Ethiopia and Eritrea, seeking a better life in Europe and the Middle East. The picture also won first prize in the Contemporary Issues category of the 2014 World Press Photo Contest, and was shot for National Geographic.
In addition to the $10,000 price, sponsor Canon will donate an EOS Digital SLR camera and lens kit to John Stanmeyer. Canon's press release can be read here.
As last year. there is a controversy that characterizes the contest: A conflict of interest between the winner Stanmeyer and the chair of this year's jury.
[via
Canon Europe
]