Announcement Soon: Canon EF 11-24mm f/4L Lens (Update)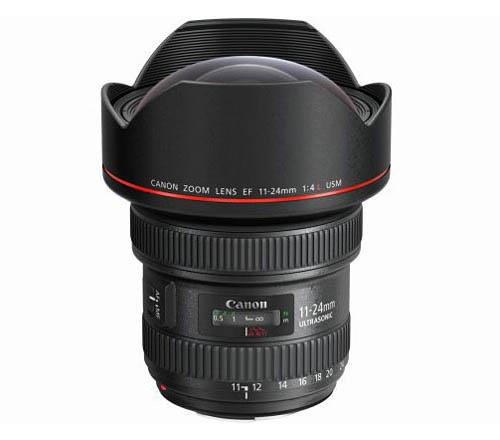 The image of the 11-24mm that leaked some time ago.
I have been told by a good source (thanks) that Canon will soon announce the EF 11-24mm f/4L lens. The announcement may be a matter of a week or two. Price is said to be around $3,000.
An image of the new ultra-wide angle zoom lens showed up time ago. All agree that the image (above) is not a fake. Moreover, there is also a patent for such a lens.
Update (thanks Paul): Canon Germany's site has leaked the 11-24mm lens, though the link does lead to a "page not found". In the image below you see a screenshot of the page. The 11-24mm is mentioned where the image is missing. The text says:
The EF11-24mm 1:4L USM is the widest ultra-wide angle lens for Canon full-frame cameras. It features a completely new design, new lens coating and outstanding performance.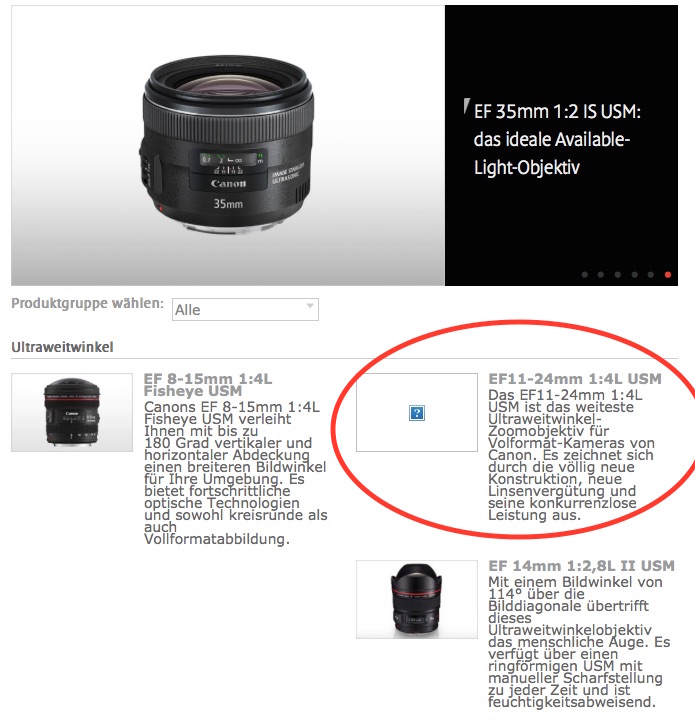 Stay tuned…