Another AI Powered Feature Is Coming To Skylum Luminar 4, AI Structure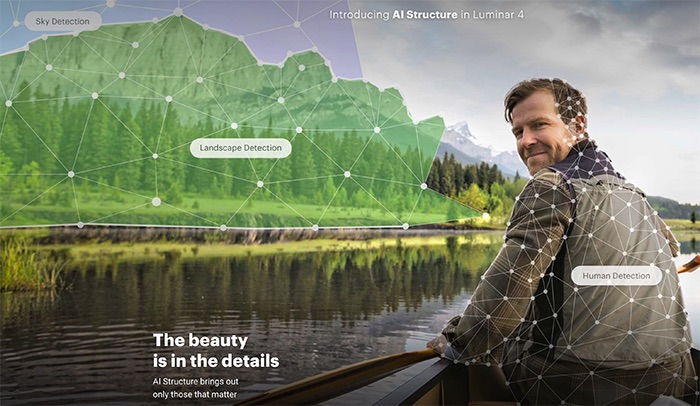 The upcoming Skylum Luminar 4 seems to become a pretty powerful photo editing software.
After unveiling a preview of the AI Sky Replacement feature, Skylum teases another Luminar 4 feature powered by artificial intelligence algorithms, AI Structure. The 1 minute video below introduces the feature.
You can pre-order Skylum Luminar 4 at a special early bird price.
The actual version, Luminar 3, can be purchased with an exclusive $10 discount by using code WATCH at checkout.
Skylum Luminar 4 AI Structure explained:
Content-aware
Boosting details with traditional Clarity and Structure tools often make parts of a photo look horrible. Luminar 4 automatically identifies objects (including people and faces, clouds, water, buildings and more) and improves them in an intelligent, content-aware way.
Human-aware
The AI Structure tool automatically detects people in a photo and doesn't overprocess them. As a result – faces and skin look natural, while the objects around them looks deeper and richer.
No noise, no halos, no artifacts
AI Structure is excellent at improving dynamic range and adding texture and clarity. What's even better – it doesn't add noise, halos or other artifacts.
No manual selections needed
There's no need to make a selection. You don't have to use layers or masks. In traditional editors, you cou