Here Is A Bunch Of Canon Patent Applications For EOS R Prime Lenses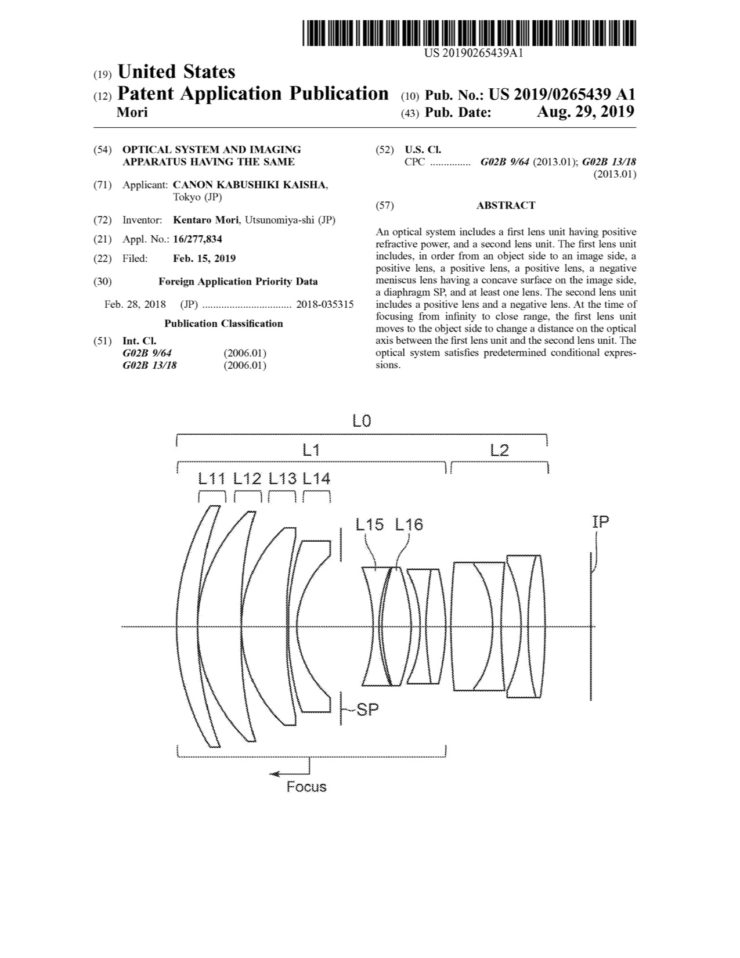 There is no doubt Canon is investing in their EOS R full frame mirrorless system. Canon patent after Canon patent confirms it.
The Canon patent applications for Canon RF lenses listed below have been published today, August 29, 2019.
Canon patent application US-2019-0265439 describes the optical formula for a 85mm f/1.2 lens
Canon patent application US-2019-0265441 discusses the optical formula for a 50mm f/1.2 lens
Canon patent application US-2019-0265450 discusses the optical formula for a 35mm f/1.8 lens and a 16mm f/1.4 lens
More Canon patent applications are listed here. Some particularly interesting patent applications we think might get into production are these: