Are These Specifications And Image Of The Canon EOS R5C?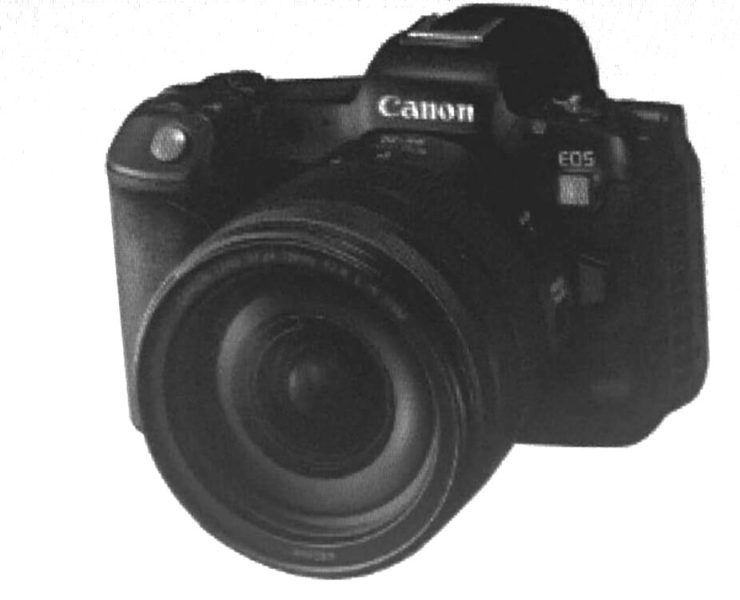 A set of alleged specification for the upcoming Canon EOS R5C is making the rounds on the Internet. Are they real?
The Canon EOS R5C is expected to get announced tomorrow, January 19, 2022. Here is a set of specifications. It seems it is part of a press release but we are not sure. The image above might be the Canon EOS R5C. If you look close you might see the vent grid on the right.
Compact and lightweight, the EOS R5 C is a true hybrid camera, boasting many of the video formats and features from the Cinema EOS lineup as well as many of the still capabilities of the EOS R5 camera in a beautifully designed body. The EOS R5 C is a complete package that offers filmmakers, multimedia journalists and advanced amanteurs a cost-effective 8K, 4L and FHD camera to help unlock their creative potential.

Canon's 45 Megapixel full-frame, CMOS imaging sensor is at the heart of the EOS R5 C camera's superb image quality, which also leads the way for impressive 8K/60P RAW cinematic video shooting. FOcus and speed are paramount in the EOS R5 C camera, providing impressive continuous capture at speeds of up to 20 frames per second and with Dual Pixel CMOS AF II capability to track split second movements of even the most elusive subjects. With 1.053 Automatic AF zoms. It is easy to photograph people with the use of Eye, Face and Head Detection AF, or intuitively track thge whole body, face or eye of cats, dogs or birds with Animal Detection AF. For those with the need for speed. Canon has also included vehicle subject detection to assist with accurate tracking of cars and motorcycles.

Canon EOS R5 C Specifications

Supports 8K/60P Internal RAW or Cinema RAW Light Recording. HDMI 8KRAW output to compatible records.

8K HDR recording (PQ/HLG)

Internal cooling fan enables non-stop 8K/60P recording.

Expanded interface for professional needs

Carries on the ergonomic EOS design

Full-featured 13 assignable buttons

8K sensor with DIGIC X processor with 4K and 2K oversampling

Simultaneously records different formats

XF-AVC and MP4 codecs for 10-bit 4.2.2 video

Up to 4K 120p slow and fast motion recording mode in 4:2:2 10-bit

Simultaneous audio record enabled with HFR

Wide variety of recording formats

Canon Log 3 Expands Expressive possibilities

Enhanced Image Stabilization

THE REST WAS CUT OFF

Recording Media

– CFexpress Slot – Type B

– SD Card – UHS-II

Recording Formats

8192×4320 (Full Frame)

RAW LT

– 2570 Mbps (59.94P) / 2140 Mbps (50.00P)

– 1290 Mbps (29.97P) / 1070 Mbps (25.00P)

– 1030 MBps (23.98P / 24.00P)

RAW R8

– 1980 Mbps (29.97P) / 1650 Mbps (25.00P)

– 1580 Mbps (23.98P / 24.00P)

5932 x 3140 (Super 35mm)

RAW LT

– 1260 Mbps (59.94P) / 1140 Mbps (50.00P)

– 679 Mbps (29.97P) / 566 Mbps (25.00P)

– 544 MBps (23.98P / 24.00P)

RAW R8

– 2090 Mbps (59.95P) / 1750 Mbps (50.00P)

– 1050 Mbps (29.97P) / 871 Mbps (25.00P)

– 836 Mbps (23.98P / 24.00P)

RAW HQ

– 2120 Mbps (29.97) / 1770 Mbps (25.00)

– 1700 Mbps (23.98P / 24.00P)

2976 x 1570 (Super 16mm)

RAW LT

– 344 Mbps (59.94P) / 287 Mbps (50.00P)

– 172 Mbps (29.97P) / 221 Mbps (25.00P)

– 212 MBps (23.98P / 24.00P)

RAW R8

– 529 Mbps (59.95P) / 441 Mbps (50.00P)

– 265 Mbps (29.97P) / 871 Mbps (25.00P)

– 212 Mbps (23.98P / 24.00P)

RAW HQ

– 1080 Mbps (50.94) / 896 Mbps (50.00)

– 537 Mbps (29.97P) / 448 Mbps (29.00P

– 430 Mbps (23.98P / 24.00P)

CFexpress Card Recording Time

512GB Card

Cinema RAW Light

– 2570 Mbps: 24 minutes

– 2120 Mbps: 30 minutes

– 2090 Mbps: 30 minutes

– 1980 Mbps: 32 minutes

– 1700 Mbps: 37 minutes

– 1580 Mbps: 40 minutes

– 1360 Mbps: 47 minutes

– 1290 Mbps: 49 minutes

– 1080 Mbps: 59 minutes

– 1030 Mbps: 62 minutes

– 836 Mbps: 76 minutes

XF-AVC

– 810 Mbps: 79 minutes

– 410 Mbps: 156 minutes

– 310 Mbps: 207 minutes

– 260 Mbps: 246 minutes

– 160 Mbps: 401 minutes

MP4

– 540 Mbps: 118 minutes

– 400 Mbps: 160 minutes

– 225 Mbps: 285 minutes

– 170 Mbps: 377 minutes

– 150 Mbps: 428 minutes

– 135 Mbps: 475 minutes

– 100 Mbps: 642 minutes

– 50 Mbps: 1284 minutes

– 35 Mbps: 1834 minutes
[Via Canon Rumors]