BCN Rankings: Fujifilm On The Rise, Gets Close To Canon, Sony Still First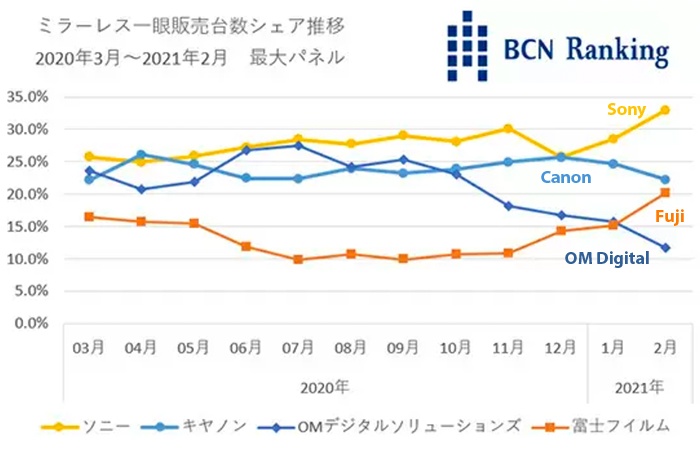 Latest BCN rankings on Japanese market shares on mirrorless camera sales shows that Fujifilm is on a steep rise.
BCN collects data of about 40% of the Japanese electronics and online stores. Their latest analysis shows a promising start into 2021 for Fujifilm. They are now very close to Canon's second rank. Sony is also on the raise, and the undisputed market leader for mirrorless cameras in Japan. OM Digital (former Olympus), on the other hand, is on a downwards trend.
[via Mirrorless Rumors vis BCN]