Canon Corporate Strategy Conference 2017 presentation material published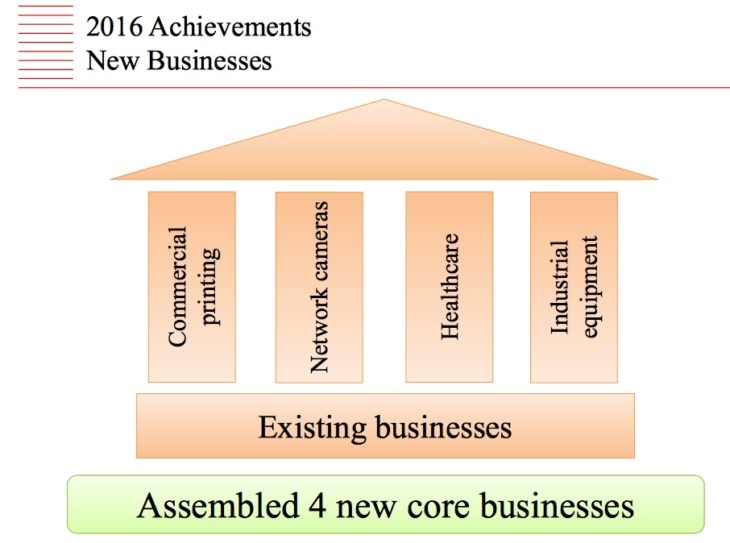 Canon posted two documents from the company's Corporate Strategy Conference 2017.
Go for the presentation material. In summary, these 5 points comprise Canon's key strategy for the next years:
Establish a new production system to achieve a cost-of-sales ratio of 45%
Reinforce and expand new businesses while creating future businesses
Restructure global sales network in accordance with market changes
Enhance R&D capabilities through open innovation
Complete the Three Regional Headquarters management system capturing world dynamism
Should the photography industry really face a downfall, Canon will be active in other industries.