Canon Dominates Ranking Of Camera Equipment Rentals In America

Canon is the undisputed king when it comes to rented camera equipment.
Lens Rentals posted some statistics about the rented gear in 2022. Canon dominates, with the EOS R5 and EOS R6 ranked at first and second place (see pic on top).
There is no discussion. Canon owns 35.77% of rented cameras in 2022, and 37.27% of rented lenses in 2022, as you can see in the screenshots below.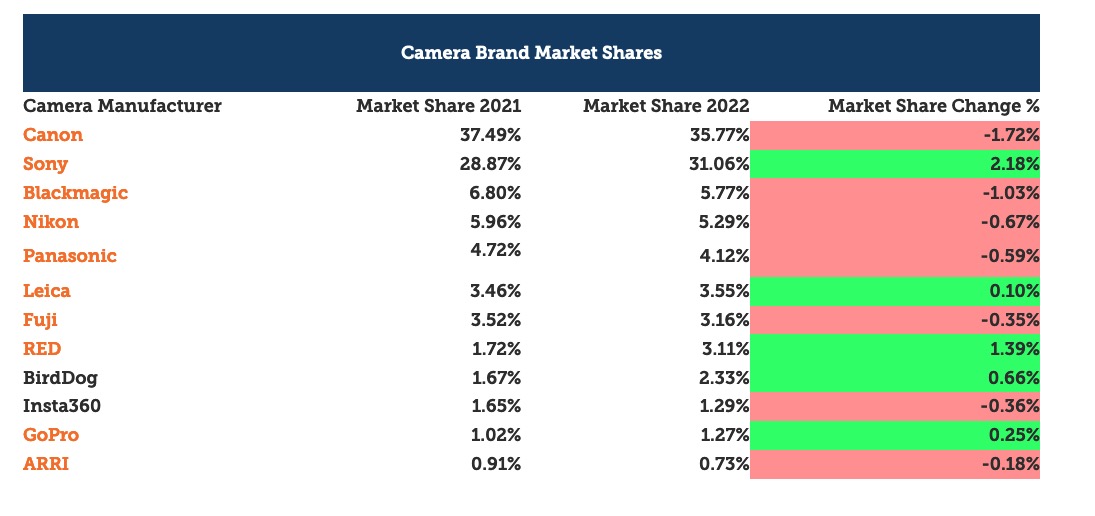 While these statistics refer to the North-American market, we have no doubt Canon rules camera rentals everywhere on the planet. Check out the statistics at Lens Rentals.