Canon EOS 5DS R review (Shutterbug)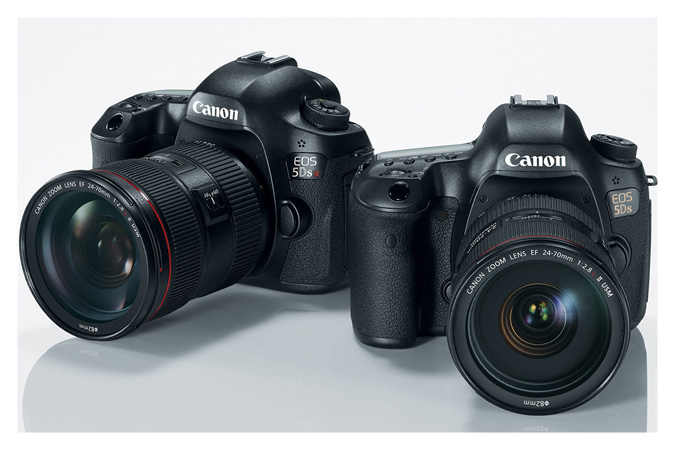 Shutterbug review a pre-production Canon EOS 5DS R (with beta firmware). In the conclusion:
What's missing in this camera?: 4K video and a vari-angle, swing-out (articulated) LCD monitor to give you the feel of a true, 21st century movie-making experience. And, yes, I'd like to see frame rates higher than 5 fps, but remember that we are shooting at the full 50MP resolution. And it would be nice to boost that ISO level another notch—sans interpolation, I might add.

Still, one can't help but wonder if the 5DS R (along with the 5DS) isn't an interim camera, as if Canon were saying, if we can put a 50MP sensor inside an existing body, just imagine what we can do if we revamp the chassis and make further tweaks.
Full resolution images available for your pixel-peeping pleasure. Read the review at Shutterbug.
More Canon EOS 5DS and EOS 5DS R information after the break.
All our Canon EOS 5DS and EOS 5DS R coverage.
The Canon EOS 5DS and EOS 5DS R will soon start shipping, possibly by next Friday, June 5th. That's what the product page at Adorama suggests. Orders will be filled on a first come first serve basis. Pre-order the EOS 5DS and EOS 5DS R:
Canon EOS 5DS availability check for your country: B&H Photo, Adorama, Amazon USA, Amazon Canada, Canon Canada, Canon USA, Canon EOS 5DS R availability check for your country: B&H Photo, Adorama, Amazon USA, Amazon Canada, Canon Canada, Canon USA