Canon EOS 6D Mark II specifications suggestion [CW2] – UPDATE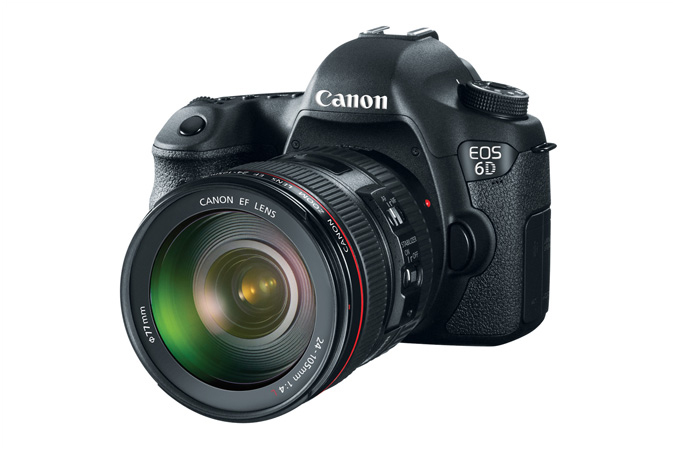 Update: I just learned (thanks lw) that this rumor originated from a forum. I am not downgrading it because all in all it sounds plausible and it is covered by previous rumors. But still.
Original post:
A rumor suggesting a set of feature for the upcoming (2016) Canon EOS 6D Mark II. Some of the specs leaked first here on CW. Please note that it seldom happens that spec lists leaking months before an announcement are very accurate.
24mp Full Frame CMOS

1.5 stops better at higher ISO

Low-light autofocus (centre point) at -5 EV

Two AF systems are currently being tested or the EOS 6D Mark II and which was chosen is unknown at this time. There will be more AF points than the current camera.

WiFi with NFC and GPS

Wireless battery charging with the Qi standard

Internally Canon switches from VxWorks (Could have meant DRYOS) to an Android-based embedded OS, 6D Mark II will be the first Android-based camera from Canon.

Dual-pixel autofocus technology

Touchscreen

Swivel LCD a-la-70D

Anti-flicker a-la-7DII

Will ship in a new box design in gold colour.
Take it with lotsa salt, but if true this makes up a pretty solid replacement for the EOS 6D. Basically, the suggested spec lists confirms many things we have already anticipated: the EOS 6D Mark II will continue to be Canon's entry level full-frame DSLR, it may have a tiltable touchscreen, WiFi and GPS, and Dual Pixel AF. Having an AF system able to focus even at -5EV would be a game changer to me.
The quoted rumor also suggests two AF systems are currently tested. I was told there are two 6D2 models undergoing tests. I think my source then likely got confused. Finally, I am bit sceptical about the EOS 6D Mark II being an Android-based DSLR.
See all Canon EOS 6D Mark II rumors here. What do you think?
[via
CR
]