Canon EOS R5 Review (a joy in real world use, Dustin Abbott)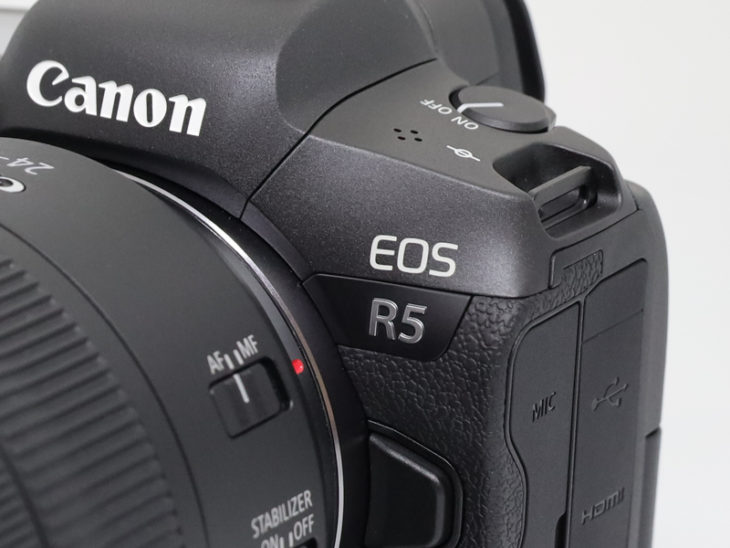 Here is another exhaustive Canon EOS R5 review. A camera that's "a joy in real world use, with only a few minor negatives", as the reviewer states.
Dustin Abbott posted his full Canon EOS R5 review. As usual the review comes with a huge set of sample pictures, comparison charts, and all the information you might want to know. This is the review I would look for if I was on the fence for the EOS R5. Says Dustin in hist conclusion:
The "thing" that must accompany a Canon release turned out to be the overheating issue, and so it turns out to be not quite a Cine series replacement, though most shooters will probably be delighted with its broad range of video capabilities. Beyond that, however, there's very little to criticize about the camera. The focus system is immensely powerful, capable of stopping action in an effortless fashion.

It is capable of recording beautiful colors with strong amounts of dynamic range and flexibility for getting the most out of images.

[…]

At the end of the day, however, this is the most versatile camera that Canon has ever produced and in many ways epitomizes the vision of the what a 5 Series camera should be. Powerful, versatile, and robust. I'm loving using the Canon EOS R5…I just wish those great RF lenses weren't so stinkin' expensive!

Read the review at dustinabbott.net
If you prefer to watch your reviews, have a look at the video below.
The EOS R5 is highly regarded as a stills camera. In particular, the EOS R5 autofocus system seems to be huge leap forwards. More Canon EOS R5 review stuff is listed here, for EOS R6 review stuff see here. User manual are available for download for the EOS R5 and the EOS R6. My opinion about the EOS R5 overheating hysteria is listed here.
Canon EOS R5:
America: B&H Photo, Adorama, Amazon USA, Amazon Canada, Canon Canada, Canon USA
Europe & UK: Amazon DE, Amazon UK, Amazon IT, Wex Photo Video, Canon DE, Canon UK