Canon EOS Ra Brochure Leaks Online, FF MILC For Astrophotography Coming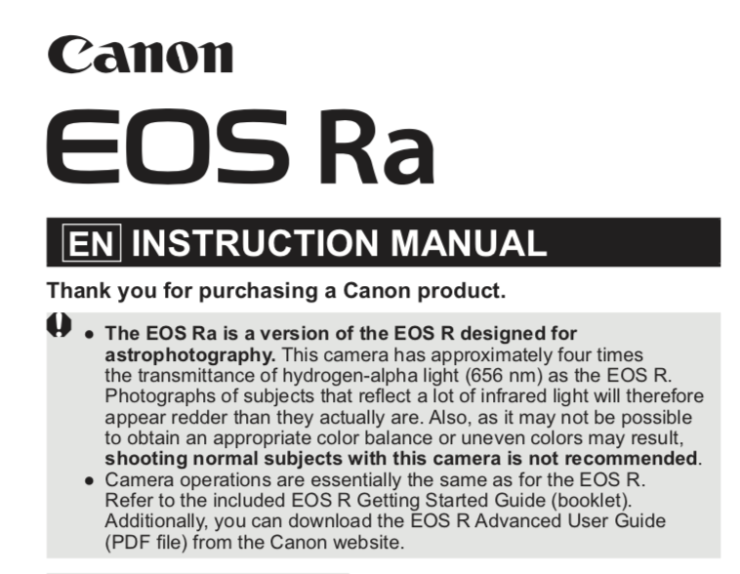 It's official. Canon will soon release the Canon EOS Ra, a full frame mirrorless camera dedicated to astrophotography.
The product leaflet already leaked at Canon UK. It's likely they will put it offline soon. We have a screenshot.

The text in the Canon EOS Ra leaflet reads (see also image on top):
This camera has approximately four times the transmittance of hydrogen-alpha light (656 nm) as the EOS R. Photographs of subjects that reflect a lot of infrared light will therefore appear redder than they actually are. Also, as it may not be possible to obtain an appropriate color balance or uneven colors may result, shooting normal subjects with this camera is not recommended.
Camera operations are essentially the same as for the EOS R. Refer to the included EOS R Getting Started Guide (booklet). Additionally, you can download the EOS R Advanced User Guide (PDF file) from the Canon website.
It seems a new Canon EOS R camera is coming soon, very soon likely. Will this be a 2019 announcement? Also likely after this leak.
Stay tuned for more.