Canon Europe Cash-Back on EOS 7D2, M3, 750D, 760D bundles (up to €300, 5DS and 5DS R listed but not yet available)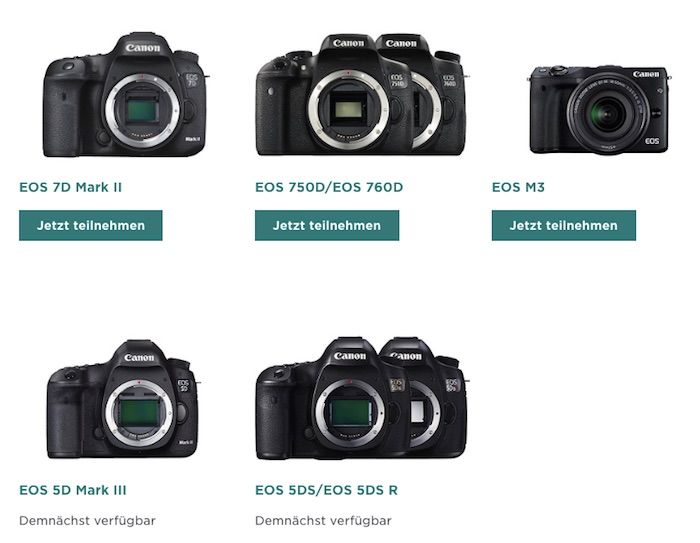 Thanks Andrea for the tip!
All (or at least most) European Canon subsidiaries started a cash-back program on select DSLR and lens bundles lasting from April 23 to July 31. Cash-back goes up to €300. Sorry for being late on this. This cash-back program appears to have little to do with Canon UK's program. Edit: Thanks lw for pointing me to Canon UK.
The listed sites offer the cash-back program for the Canon EOS 7D Mark II, EOS M3, and EOS 750D and 760D. Some of the sites have the EOS 5D Mark III and the EOS 5DS and EOS 5DS R also listed for the program but not available for the time being. See terms and conditions in your language and for your country:
More European Canon sites are listed at Canon Europe.