Canon full-frame mirrorless camera eventually coming in 2018 with a sensor over 30MP?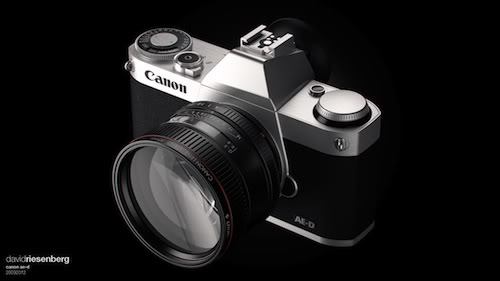 The long running speculations and rumors about a Canon full-frame mirrorless camera got a new push.
I've been told (thanks) that 2018 may indeed be the year Canon will announce the company's first mirrorless camera with a full-frame sensor. For sure such a camera is highly anticipated by the community.
In the past there were all sort of rumors, sometimes one contradicting the other. One of the more interesting suggestions was given to us in January, and it said Canon's full-frame mirrorless camera may have the same sensor and electronics as the EOS 6D Mark II. While this could be considered at least plausible back in January it no longer does in August. There was no announcement of a Canon full-frame mirrorless and I strongly doubt there will be one before end of 2017.
A full-frame mirrorless camera set to go to market in 2018 will not have the same internals as the EOS 6D Mark II, let alone the same sensor. Canon needs to catch up with the competition (Sony, mostly) and the high resolution sensors delivered. 2018 will be the year when Canon will start delivering image sensors with resolutions well over 30MP for all their full-frame cameras.
So, what do we know about Canon's mirrorless camera? A few things we do:
Different sources and sites were reporting that early prototypes exist, at least to be tested inside Canon's labs. This intel came in 2016 and early 2017.
Canon is possibly working on a full-frame mirrorless camera with EF mount. There have been rumors saying that Canon is delaying this camera because of issues in implementing the EF mount. There is a lot of talk about this. If Canon manages to engineer a full-frame mirrorless camera with EF mount, thus allowing us to use our beloved EF lenses on a smaller and hopefully performing body, it will be a winner. Imagine what you could do with a MILC that goes along with your EF lenses. There is serious a chance we may see this.
The latest bit of info I got suggests Canon will announce a full-frame mirrorless camera with a sensor having a resolution of 36-38MP.
A possible announcement date is around Photokina 2018, which happens in September.
And for all those 4K fans out there: we have been told that, yes!, most likely it will feature 4K video.
I think the most interesting bit among the very scarce information we have so far is related to the EF mount. Given Canon's incredible laziness in producing dedicated lenses for their EOS M system, I can only hope Canon's engineers manage to build a mirrorless camera with EF mount.
What do you think, will we see a Canon full-frame mirrorless camera in 2018? And do you think it will have an EF mount? Sound off in the comment section, I am curious to know your thoughts.