Canon Is Not Interested In Retro Design (official statement, no rumor)
Some days ago I posted a download link for a brochure entitled "Story of the PowerShot G1 X Mark II Development". The brochure gives an interesting insight into the design and development philosophy Canon embraced for the new Powershot G1 X II.  The G1 X II can be pre-ordered for $799 and is expected to ship in April-May 2014.
The brochure contains a detail that confirms a rumor I posted back in November 2013, i.e. that Canon is not interested in retro design for their cameras. On page 14 of the brochure you can read that…
currently there is a trend towards designing premium compact cameras like classic cameras. However, Canon has kept its distance from this trend. As a result, the design is not pretentious, and it also does not look like a so-called compact camera, and achieves a great balance between traditional and new.
More after the break.
[
the.me
 via 
Photo Rumors
]
The Canon Powershot G1 X II was announced February 12th, and can be pre-ordered for $799 at Amazon | B&H Photo | Adorama.
Powershot G1 X II accessories:
Amazon and Adorama and B&H Photo have landing pages with pre-order links for all the new Canon Powershot cameras announced on February 12th.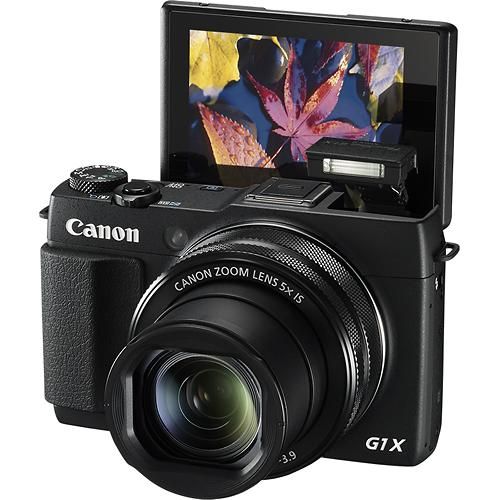 [
the.me
 via
Photo Rumors
]