Canon Is Still The Alpha Dog In The Camera Industry, Sony And Nikon Follow Up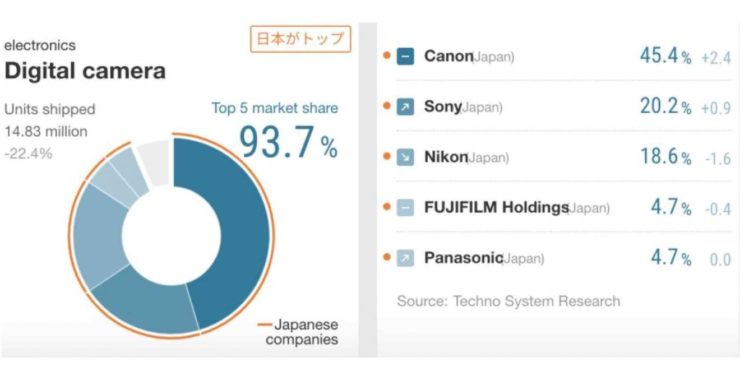 Well, maybe the right headline should say Canon"was" the alpha dog since the reported market figures refer to 2019. But we guess little has changed from last year.
Techno System Research data, a major marketing research company located in Japan, published global sales figures for the DSLR and mirrorless market.
Canon: 45,4% (+2.4%)
Sony: 20.2% (+0.9%)
Nikon: 18.6% (-1.6%)
Fujifilm: 4.7% (-0.4%)
Panasonic: 4.7% (0.0%)
Canon is the undisputed king of camera sales here, and we are sure it will not change any time soon.
[via Nikkei]