Canon Patent Application For RF 200-800mm f/6-8.5 Lens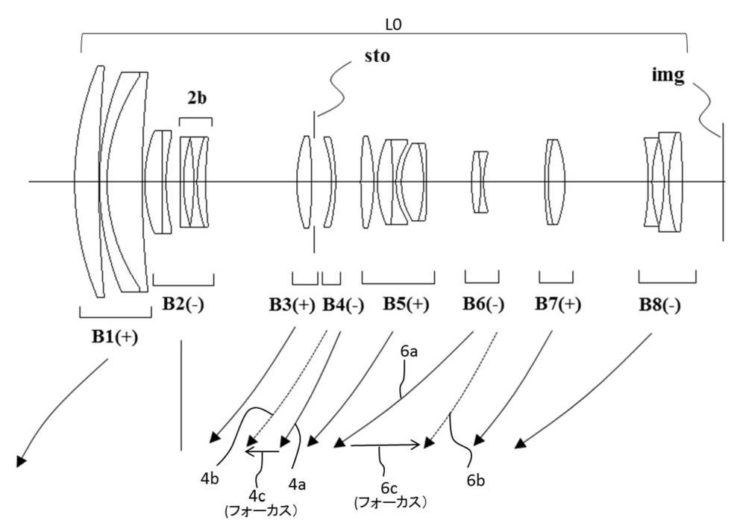 Another Canon patent application for an RF mount lens, that's a lens for the Canon EOS R full frame mirrorless system.
Hi Lows Note spotted Canon patent application 2020-118816A. The patent application describes the optical formulas for an RF 200-800mm f/6-8.5 lens.
Focal length: 199.97 399.99 784.76 mm
F number: 6.00 6.80 8.50
Half angle of view: 6.17 3.10 1.58
Image height: 21.64 21.64 21.64 mm
Lens length: 285.44 355.65 385.65 mm
Back focus: 22.57 43.72 83.86 mm
Interesting: the patent application also discusses optical formulas for a RF 100-500mm f/4.5-7.1 IS USM lens. We guess it might well refer to to just announced RF 100-500mm f/4.5-7.1L IS.
Focal length:101.99 199.92 489.99 mm
F number: 4.60 5.20 7.20
Half angle of view: 11.98 6.18 2.53
Image height: 21.64 21.64 21.64 mm
Lens length: 222.94 272.65 312.20 mm
Back focus: 19.88 36.44 69.71 mm
More Canon patent applications are listed here. Some particularly interesting patent applications we think might get into production are these: