Canon Patent Application for 18-55mm Lens With Variable Field Curvature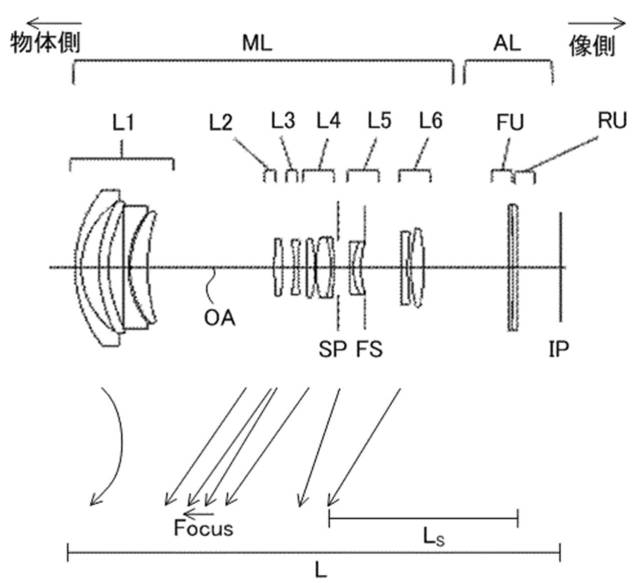 Japanese blog Hi Lows Note spotted another interesting patent (2018-159876).
The patent literature describes a 18-55mm lens with variable field curvature and spherical aberrations reduction.
This appears to be a lens with a design suited for an APS-C mirrorless camera. May this come to the EOS M system one day?
Zoom ratio: 2.88
Focal length: 18.58 – 53.49 mm
F number: 3.56 – 5.87
Angle of view: 36.32 – 14.32
Image height: 13.66 mm
Lens length: 126.24 mm
Back focus: 11.55 mm
There is a lot of buzz around patents. Mostly for nothing. Patents are foremost a way companies have to secure their R&D efforts (research and development).
More Canon patent applications are listed here. Some particularly interesting patent applications we think might get into production in the next years are these: