Canon patent for Tilt-Shift lens with image stabilisation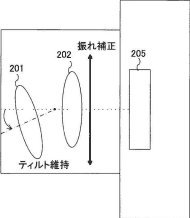 Egami (translated) spotted a patent filed by Canon for a tilt-shift lens with built-in image stabilisation.
Patent Publication No. 2015-99216

Published 2015.5.28

Filing date 2013.11.18

Canon patents

Anti-vibration possible tilt-shift lens

Possible anti-vibration while maintaining the tilt

A first vibration proof group corresponding to the tilt, the second of vibration proof group corresponding to the shift

Carry out the tilt vibration isolation of a shift anti-vibration, the telephoto side in the wide side
If this patent hits the market, Canon would produce the world's first image stabilised Tilt-Shift lens.