Canon Professional Network Article About DPP 4.0 (support for new DSLRs will soon be added)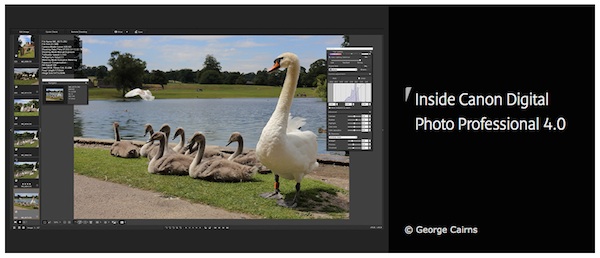 CPN Europe published a technical article about Canon's new Digital Photo Professional 4.0, Inside Canon Digital Photo Professional 4.0:
Digital Photo Professional (DPP) version 4.0 is the latest release of Canon's free RAW image management and editing software, and this incarnation is heralded as the first major update since the software was launched. Canon has responded to feedback from Digital Photo Professional users and incorporated feature requests and suggestions into version 4.0 to create a better looking package that offers a smoother, faster workflow. In this article CPN writer George Cairns examines how DPP 4.0 is better equipped to support your photographic workflow – as you import, browse and develop large numbers of RAW images – and investigates new features, such as the ability to make selective hue, saturation and luminance adjustments for eight colour gamuts.
The good news is that "support for more models will be added in due course". When DPP 4.o was announced, the disappointment was big since for the time being DPP 4.0 (officially) supports only Canon's latest full-frame cameras. However, you can already use DPP 4.0 with some newer Canon APS-C cameras (Rebel SL1/EOS 100D,  Rebel T4i/650D, EOS M, EOS 70D, Rebel T5i/EOS 700D) if you follow these simple instructions.
You can download DPP 4.0 here. Note: when you download DPP 4.0 you have to enter the serial number of your Canon DSLR. I downloaded DPP 4.0 from the EOS 5D Mark III support page using my EOS 70D's serial number.