Canon Rumour: IBIS Is Coming To The Canon EOS R5 and EOS R6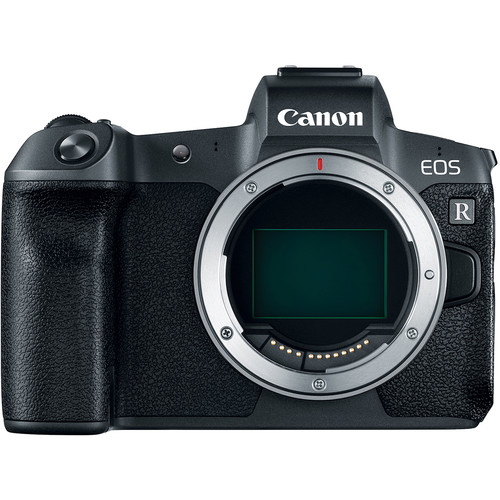 Here is new Canon rumour about the upcoming Canon EOS R5 and EOS R6 full frame mirrorless cameras.
After a lot of rumors and a remarkable collection of patent applications about IBIS, it seems to be rather sure Canon will feature it on EOS R5 and EOS R6.
A source claiming to have seen promotional videos of both cameras delivered some more bits about. It's just a bit surprising that a promotional video for a camera, the EOS R6, said to be announced in May, is already leaking.
However, according to the latest murmuring:
The EOS R5 has magnesium alloy body, the R6 has not
The EOS R6 has a no top-down LCD
The EOS R6 has multiple scroll wheels
The EOS R6 has a more rounded shape than existing R models
Sounds all plausible, we just wonder that a promotional video has already been produced (and leaked) months before the announcement. Still possible, though, that Canon made a promo video for both the EOS R6 and R5, despite the former getting announced late than the latter.
We expect the EOS R5 to get announced very soon, i.e. within the next weeks. The Canon EOS R5 is rumored to come with some amazing features, and that's the reason some people think they are not real (the feats in bold are said to be more likely to be real).
It will not be named Canon EOS Rs but R5
45mp full frame CMOS sensor
IBIS (In Body Image Stabilisation)

5 stops with IBIS alone
7-8 stops of correction when used with in-lens stabilization

12fps mechanical, 20fps electronic
Scroll wheel added to the back
No touch bar
Liveview/Movie toggle like previous EOS DSLRs
Larger capacity battery, but looks like the LP-E6
Built-in 5GHz WiFi
New battery, but the same shape and compatibility as the EOS 5D Mark IV
Announcement ahead of CP+ next month
Shipping in July 2020
Stay tuned for the next Canon rumour.
Source: Canon Rumors