Canon Shuts Down Irista Photo Sharing And Storage Site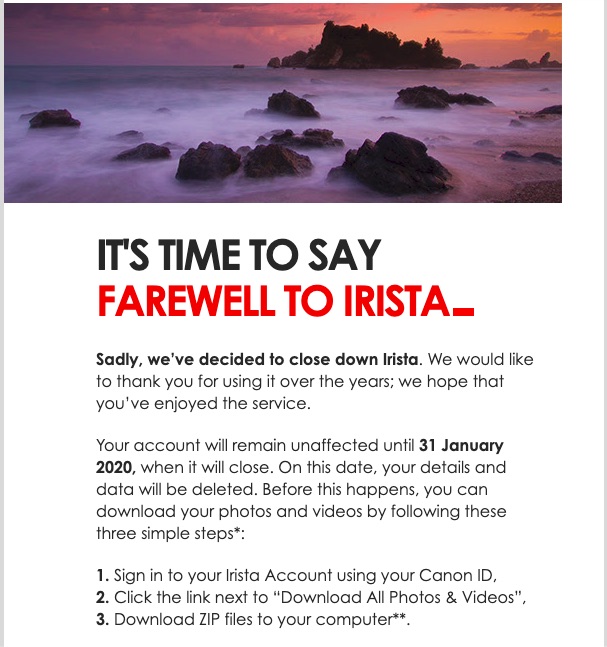 Canon is set to shut down the company's photo storage and sharing site Irista.
The following email was send to registered users:
IT'S TIME TO SAY FAREWELL TO IRISTA
Sadly, we've decided to close down Irista
. We would like to thank you for using it over the years; we hope that you've enjoyed the service.
Your account will remain unaffected until 
31 January 2020,
 when it will close. On this date, your details and data will be deleted. Before this happens, you can download your photos and videos by following these three simple steps*:
1. 
Sign in to your Irista Account using your Canon ID,
2. 
Click the link next to "Download All Photos & Videos",
3. 
Download ZIP files to your computer
A FAQ is available for more information.
Two things to note:
Tags, photo ratings, titles, and albums can not be exported
Canon provides contacted users with a promo code to get two months of cloud storage through Adobe Photoshop and Lightroom