Canon Supercharges BCN March 2019 Rankings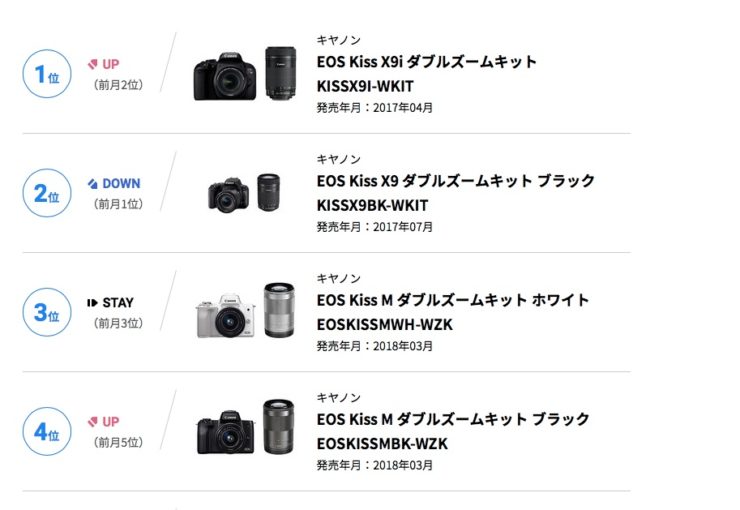 BCN rankings for March 2019 show once more that Canon is the undisputed market leaded in Japan (and in the rest of the world too).
Canon occupies the top 4 positions with the Canon Rebel T7i (EOS 800D in EU, Kiss X9i in Japan), Rebel SL2 (EOS 200D in EU, Kiss X9 in Japan) and the top selling EOS M50 (Kiss M in Japan). Interesting to see that the Sony a6400 already made its splash and ranks pretty well.
BCN is a Japanese sale statistics company giving a good view of the Japanese camera market.