Canon updates Digital Photo Professional & Picture Style Editor (PowerShot G1 X III & EF85mm f/1.4L IS support, and more)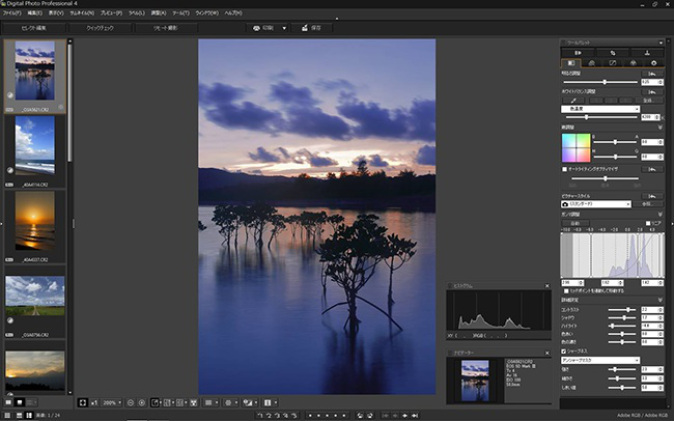 Canon updated Digital Photo Professional (now ver. 4.7.20) and Picture Style Editor (now 1.19.10). You can download the new software here.
Changes for Digital Photo Professional 4.7.20:
Supports PowerShot G1 X Mark III, PowerShot G12, PowerShot G11, PowerShot G10, PowerShot G9, PowerShot S95, PowerShot S90, PowerShot SX50 HS, PowerShot SX1 IS.
Supports EF85mm f/1.4L IS USM, EF-S35mm f/2.8 Macro IS STM.
Supports Chromatic aberration correction, Peripheral illumination correction, Distortion correction, and Digital Lens Optimizer for images captures with a combination of EOS 6D Mark II and TS-E50mm f/2.8L Macro, TS-E90mm f/2.8L Macro, TS-E135mm f/4L Macro, TS-E17mm f/4L, or TS-E24mm f/3.5L II.
Enhances operability of the Filter/Sort function.
Supports customization on the Preview Properties Display.
Changes for Picture Style Editor 1.19.10:
Supports PowerShot G1 X Mark III.
Digital Photo Professional is powerful (and free) raw conversion and editing software that comes with all Canon DSLRs, mirrorless cameras, and some PowerShot. As such as it is powerful it is not easy to get into it at the beginning. You may be interested in a free Digital Photo Professional video tutorial series by Canon.