Canon Waits For User Feedback To Further Develop EOS R, EOS M and DSLR, New RF Lenses To Be Announced Soon, 8K Model On Its Way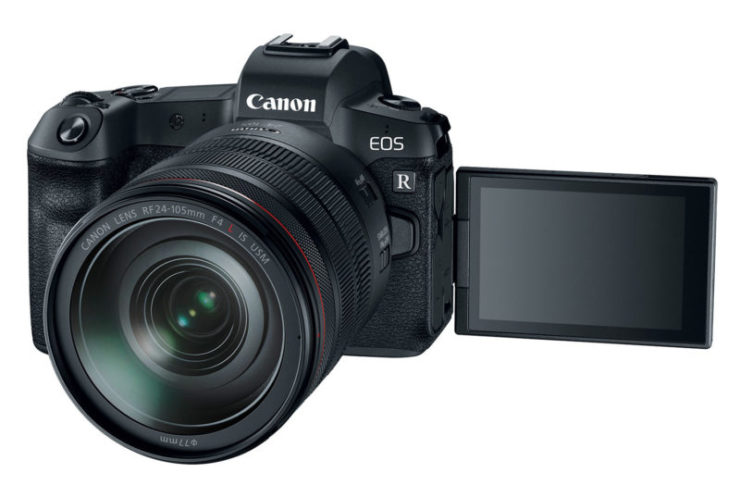 Imaging Resource's Dave Etchells interviewed Canon execs about the EOS R system.
The interview discusses various topics related to the EOS R development, to Canon's market strategy, and future plans. Some excerpts:
DE: Canon continues to offer many capable and high-end DSLR cameras. Do you expect to continue with similar R&D expenditures on DSLR cameras and lenses in the immediate future, or will resources be shifted toward the EOS R system and future mirrorless cameras and lenses?

Canon Inc: It's a bit too early to make that decision. While we have heard a lot of positive feedback on our EOS R System and wishes for its future, we saw very strong demand [for] DSLRs including 5D Mark IV, 6D Mark II, 80D and Rebel series during the holiday shopping season. Also, the EOS M50 has been very popular since its launch.

Canon offers a wider range of cameras and lenses over any other brand to meet various demands of our customers. Currently, we are simultaneously developing new products in the DSLR family, EOS R series and EOS M series. The most important 
When asked if Canon has a clear plan for the future development of the EOS R, EOS M and DSLR systems, the answer was that they are waiting to hear from customers to learn where to focus.
More statements from Canon execs:
[…] sales performance of EOS R camera and RF lenses is almost in line with our original expectation. We have gotten a huge amount of positive feedback on the RF lenses. Everyone who has tried the RF 50mm F1.2 has loved it.
We developed the EOS R System for the next 30 years, and started by introducing higher-end RF lenses. Yes, we are very serious about mirrorless. But please do not get the wrong impression, we will continue to enhance DSLR technology and products as well.
Video will play a huge role in the EOS R System for sure. For example, an 8K video capable camera is already in our EOS R-series roadmap
Canon execs also confirmed that the company is already developing the next RF lenses, and from the wording used it seems clear that the announcement isn't far away. And as you can read above, Canon has an EOS R model with 8K video on their agenda.
There is a lot to grab from this interesting interview, and I guess it killed a lot of possible EOS R rumors for the next months.
Canon EOS R world-wide order links:
America: B&H Photo, Adorama, Amazon USA, Amazon Canada, Canon Canada, Canon USA
Europe & UK: Amazon DE, Amazon UK, Amazon IT, Wex Photo Video, Canon DE, Canon UK

Canon RF mount lenses world-wide order links:
America: B&H Photo, Adorama, Amazon USA, Amazon Canada, Canon Canada, Canon USA
Europe & UK: Amazon DE, Amazon UK, Amazon IT, Wex Photo Video, Canon DE, Canon UK