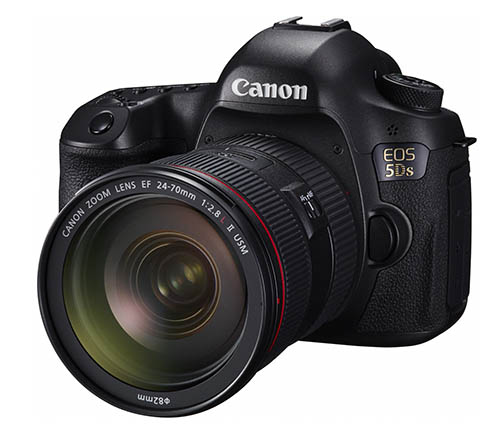 Canon Professional Network posted "The EOS 5DS & EOS 5DS R explained", a technical article that goes deep into the features and technology of Canon's new EOS 5DS and EOS 5DS R:
The EOS 5DS and EOS 5DS R represent a new line of ultra high-resolution EOS DSLR cameras – featuring 50.6 Megapixel sensors – that are ideal for photographers who want to capture an extraordinary amount of detail in their images. The new cameras will be popular with those shooting landscape and architectural photography, as well as those shooting commercial or high-end editorial work in the studio. The EOS 5DS and EOS 5DS R sit alongside the EOS 5D Mark III in the EOS range, and use new technologies to make the most of both of the cameras' high-resolution capabilities.
EOS 5DS and 5DS R previews and hands-on: Canon Japan's EOS 5DS image and video samples and EOS 5DS R image samples. EOS 5DS and 5DS R preview at Photography Blog, hands-on and sample pics at ephotozine, preview at DPReview, CPN Europe Article, The Digital Picture. A tip about which lenses are best for the EOS 5DS at The Phoblographer. A more technical and in-depth article by CPN. First impression from the videographer's point of view at EOSHD. Fotosidan interview with Mike Burnhill at CPS, Canon Europe to talk about the upcoming, high resolution Canon Eos 5Ds and 5Ds R (12min video). Hands-on video in Italian. Hands-on video in German.
Pre-orders. Note: pre-orders are not yet open. Sign up to be notified when Adorama starts accepting pre-orders, or check the links below to subscribe to the notification.