Did Canon Make The EOS R3 Sensor, Or Did They Not?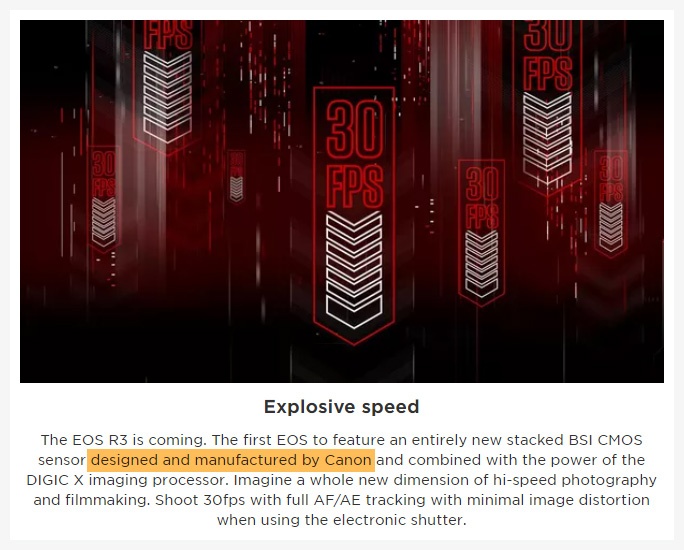 Some questions arose after Canon UK made a small change to the wording for the EOS R3 sensor presentation on their homepage.
Spotted by DC Life, the small change seems to mean something. As you can see in the image on top, Canon UK stated that the EOS R3 sensor was "designed and manufactured by Canon". Canon USA and Canon Japan just stated the sensor was "developed by Canon". A small but indeed significant difference. The best part: Canon UK changed their wording shortly after the presentation, and now it's on line with the other Canon sites. According to DC Life the change was made on April 24. See image below.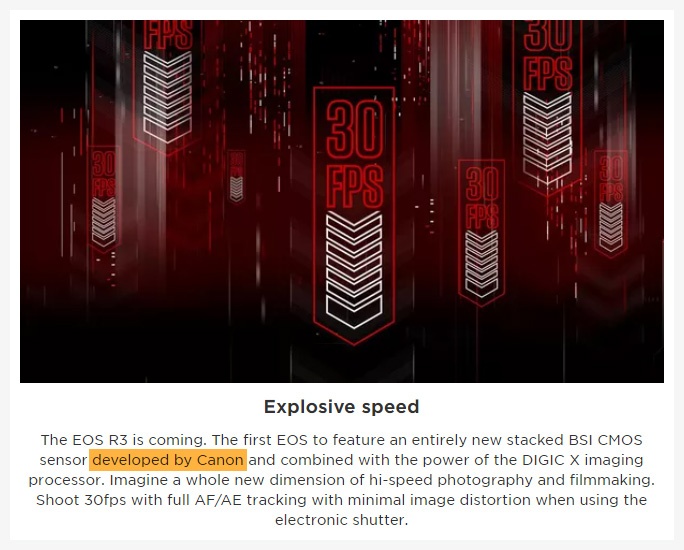 So, without starting wild conspiracies: what's the reason for the change in wording? What immediately comes to mind is that it might be a sensor developed by Canon and manufactures by Sony, as for instance Nikon does. Or it means Canon makes just a part of the sensor which is then assembled with parts manufactured by others. Or it might just mean nothing, a glitch in the text that has been corrected to align it with other Canon sites.
I am pretty skeptical that Canon did not made the EOS R3 sensor in house, i.e. on their own. They have the skills and capabilities. As far as I know, only certain PowerShot cameras have imaging sensors not made by Canon.
What are your ideas on this? Just a glitch, or did Canon not make the EOS R3 sensor and doesn't want to make too much noise around it? Let us know.
P.S.: you can get notified when the Canon EOS R3 will be available for preorder.