Fujifilm expects Canon (and Nikon) to loose 50% market share within 2021, internal memo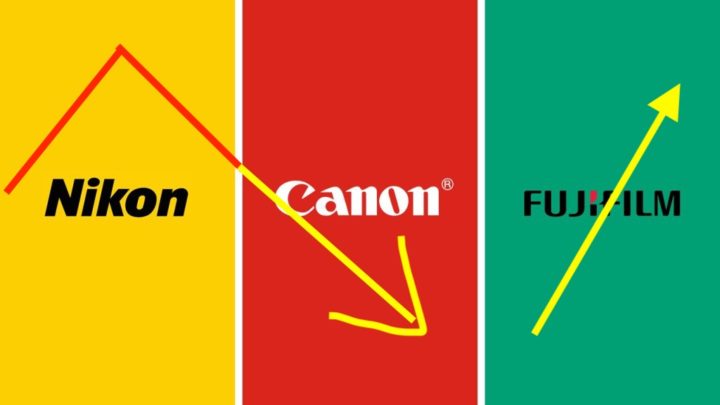 Over at Fuji Rumors they got what appears to be an internal Fujifilm document, not expected to hit the public.
What is this document saying?
[…] within 2021, Fujifilm predicts a decrease in market share for Canon and Nikon of 50%
This seems to be the result from internal studies by Fujifilm Japan. The same Fujifilm document predicts a steady growth for Fujifilm.
I don't know how realistic it is that Canon's and Nikon's market share will decrease by 50% in the next 3 years. That's would hit Canon and Nikon hard, I guess.
Moreover, if Canon (and Nikon) will eventually announced their full frame mirrorless camera I expect they to get a stronger grip on the mirrorless market and not necessarily to loose market shares. I guess it's Sony and Fujifilm to worry about what Canon, given their tech know how and engineering skills, may launch mirrorless-wise in the next 8-12 months.
Exciting times, stay tuned.