How To Use A Giant IMAX Lens On A Canon EOS R, And Shoot Portraits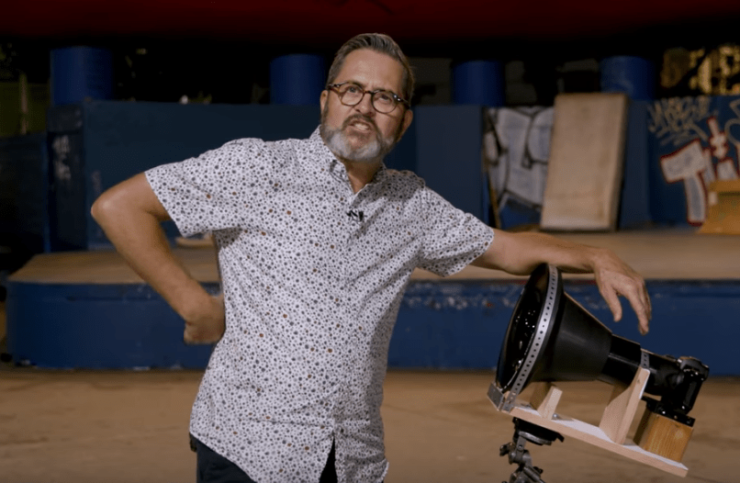 Weel, this is an exotic setup for a mirrorless camera. An enormous IMAX lens used on a Canon EOS R, and to shoot street portaits.
Coming from the folks at The Slanted Lens, the video below shows how you can adapt an IMAX lens o your EOS R, and what kind of pictures you might shot with it. The focus is on street photography and portraits.
What the heck is that huge lens? That Crazy Huge Lens is an IMAX Lens. You will be surprised at the cool street portraits we got with this thing. Take a look at how Jay P rigged this with his Canon EOS R camera and the amazing results.
Not bad, eh? Might be a nice DIY weekend project.
[via
PetaPixel
]