Interview: EOS R3 Not Flagship, Sensor Developed By Canon (and made by Sony?)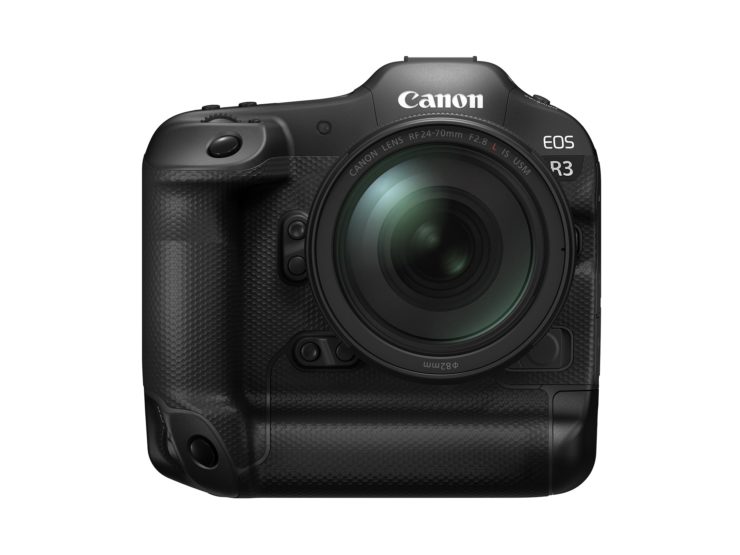 Some interesting bits about the Canon EOS R3 in an interview with a Canon Russia exec. Who makes the EOS R3 sensor?
We wonder who makes the Canon EOS R3 sensor, after a change in wording on Canon UK's site: from "designed and manufactured by Canon" to "developed by Canon". Does it mean something?
Russian site PhotoWebExpo interviewed Mr. Andrey Tishchenko, Canon Russia' Head of Product and Consumer Expertise. The question about who makes the EOS R3 sensor came up. The answer leaves us a bit puzzled. So, let's start with the excerpts about the imaging sensor (emphasis mine, text is machine translated):
Q: Will the Canon EOS R3 get a new sensor? Or will it be similar to the one in the Canon EOS R5?

The sensor is new because we have already stated that this is the first backlit Stacked Sensor BSI we have developed ourselves. […]

Q: Is this Canon's first stacked sensor?

Full-frame format yes, but in fact, one of the most popular compact models in the PowerShot series, the Canon G7x Mark III has a 1-inch Stacked CMOS sensor. That is, such technologies have already been applied in our cameras, but it is the Canon EOS R3 that will receive the first full-frame sensor of this technology.
Yes, the PowerShot G7 X Mark III has a stacked sensor, and it's made by Sony! Does this fact suggest the EOS R3 sensor was developed by Canon and manufactured by Sony? Remember that Canon UK changed the text of the EOS R3 presentation in a significant way.
There is more in the interview. The interviewer also asks about the flagship in the EOS R lineup:
Q: Why R3 and not R1? And should we expect a mirrorless replacement for the 1D X mark III, which was recently introduced?

The Canon EOS R3 will be a brand new camera lineup that will sit below the 1D X Mark III and above the Canon EOS R5.

The Canon EOS R3 does not exactly replace the 1D X, nor is it a flagship. And I think the 1D-X Mark III will be the most popular camera at the upcoming Tokyo Olympics, which I hope will take place. There you will see who is shooting what and the "one" will definitely become camera # 1.

Unfortunately, we cannot comment on the company's plans for the release of new cameras.
When asked about the rumors claiming that Canon will retire the EOS M lineup:
I cannot talk about the prospects for the development of the Canon EOS M system. At the moment, the system is well equipped.
You can see the full interview at PhotoWebExpo.
[via Canon Rumors]