It's The Canon PowerShot Pick, And It Will Pick Your Best Moments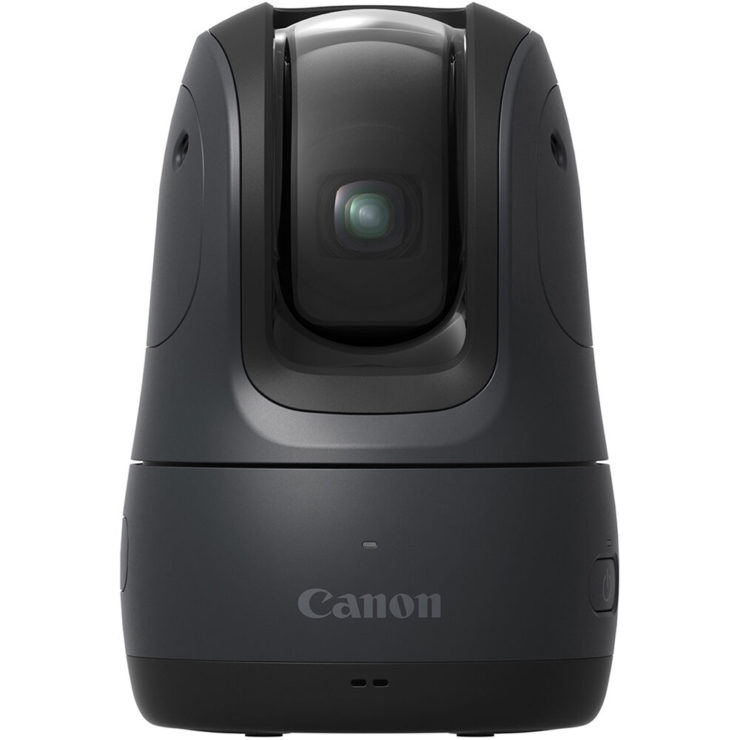 Canon released the Canon PowerShot Pick. The PowerShot Pick is an AI-powerded concept camera that is not entirely new to devoted Canon fans.
At a glance:
Active PTZ Tracking & Subject Detection
Takes Photos Automatically
12MP 1/2.3″ CMOS Sensor
3x Optical Zoom Lens, Max f/2.8 Aperture
110° Tilt, +/- 170° Panning
Portable Design, Built-In Li-Ion Battery
Voice Recognition & MiniPTZ App Control
Wi-Fi, Bluetooth, and microSD Card Slot
The PowerShot PICK will be available for an estimated retail price of $499.99. Shipping is currently scheduled to begin late summer 2022. Black and white color options available.
Preorders are live: B&H Photo | Adorama.
Canon press release:
Let the PICK, Pick Your Moment!
Canon U.S.A. Introduces PowerShot PICK Active Tracking PTZ Camera To U.S. Market
MELVILLE, NY, July 12, 2022 – Canon U.S.A., Inc., a leader in digital imaging solutions, is releasing a new product: the PowerShot PICK Active Tracking PTZ Camera. This portable camera offers a hands-free solution for capturing candid photos and videos automatically*.
Many of us find that capturing content can interrupt the moment, resulting in a forced posed look. The PowerShot PICK can be the solution. Its face-detecting and tracking technology helps ensure that smiles and more can be detected, when set up through the corresponding app, and the PowerShot PICK will automatically move its camera to capture it all.
Previously, the product saw great success with a leading crowdfunding platform in Japan. Due to that success, Canon collaborated with Indiegogo, a similar platform in the United States, which now leads to the official introduction of the PowerShot PICK in the United States.
The PowerShot PICK offers a wide range of features, including:
Approximately 340 degrees of Pan movement and Tilt capabilities between -20 to 90 degrees
3x optical zoom and 4x digital zoom
19-57mm focal length (35mm equiv.) and automatic image stabilization
Active Tracking with Auto Capture
Battery Powered
Select Voice Commands
11.7MB photos and Full-HD 1080 60p video with movie rates of 59.94, 29.97, and 23.98 frames per second (FPS)
The PowerShot PICK requires the MiniPTZ mobile app for compatible iOS, iPadOS, and Android devices. The app includes capabilities like configuration settings, manual remote control of the camera1, automatically generated highlight videos (iOS only), and the ability to browse through and select favorite moments for download.
The PowerShot PICK is also a great way to capture your next social media post or home video. Whether you want to film a cooking tutorial or dance video, the PICK can easily record them. The PowerShot PICK is equipped with select voice commands. Let's say you want to record a dance video. Say, "Hello PICK, record a video!" It's as easy as that. The PICK is compact and convenient. Lightweight and battery powered, this product is great for everyone who wants to easily capture candid photos and videos almost anywhere.