Japanese Mirrorless Market Share Figures For June 2019 Tell Sony Is Closing On Canon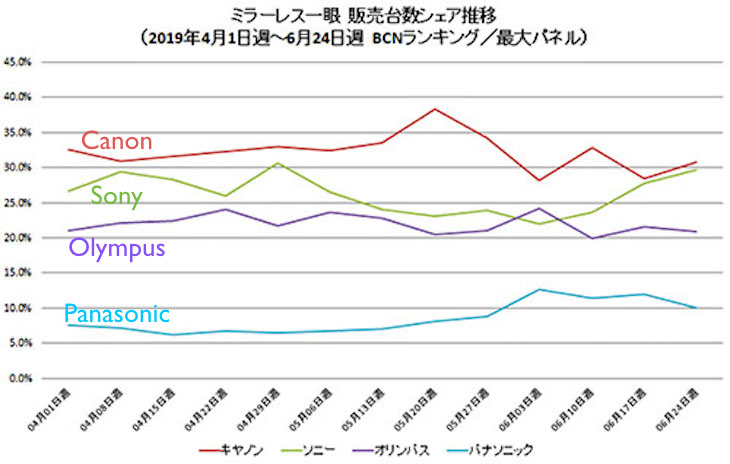 BCN rankings for June 2019 are online.
While Canon is still the alfa dog in the Japanese mirrorless market (thanks to the wildly popular EOS M50, named Kiss M in Japan), Sony is clearly getting closer to Canon's figures. Previous BCN rankings are listed here.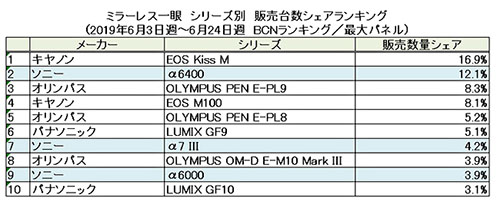 [via
Digicame Info
]