Our Canon EOS M3 review: a powerhouse with shortcomings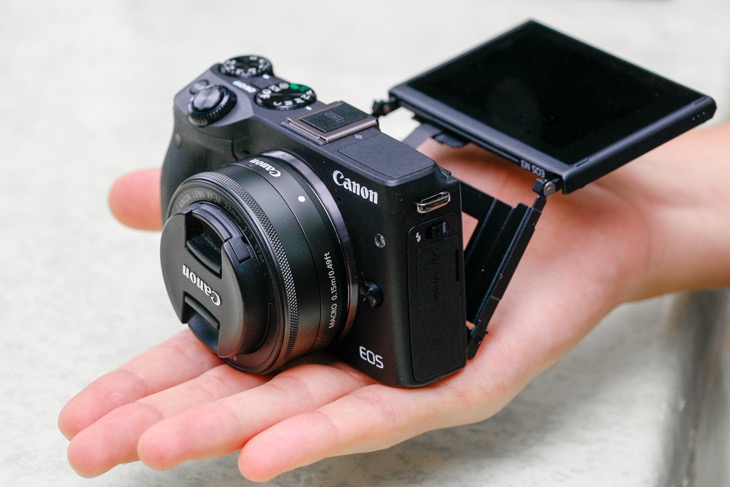 The Canon EOS M3 is the company's third mirrorless camera. And it is Canon's first serious mirrorless camera, with many features and functions that will appeal to the enthusiasts. So, how does the EOS M3 perform and is it right for you?
It seems Canon listened to their customers while developing the EOS M3. Unlike the original EOS M, the M3 gained additional controls, a large grip, and has a 3-inch touchscreen that tilts up (180 degrees) and down (45 degrees). The EOS M3 features a new 24MP APS-C sensor, 49-points Hybrid CMOS III AF system, DIGIC 6 processor, Full 1080p HD video at 24/25/30 fps, ISO 100-12800 (expandable to 25600), a two-level axis, WiFi and NFC connectivity, 4.2 fps, a built-in flash, 14 bit RAW, and a flash hot-shoe that can be used to mount an EVF. The EOS M3 is a powerhouse with shortcomings. Bear with me for the review after the break. I also start We Shoot EOS M, a forum dedicated to all EOS M shooters, and available to other Canon shooters too.
Build quality, handling, ergonomics
The first moment you take the EOS M3 in you hands you think Canon did something they thought well about. The EOS M3 feels good in your hands. The substantial grip gives a good feeling when holding the camera. The build quality is on the usual Canon standard. The M3 feels solid and sturdy, mainly thanks to the magnesium alloy and the solid plastics around, though the brick-shaped EOS M1 in my opinion feels even more sturdy. The M3 feels like a mini DSLR, and looks much more like a "real" camera, mainly because of the large grip that is shaped like and resembles a small DSLR. The control layout is well thought, with all buttons and dials at the right place and easy to access. It will take you a very short time to get comfortable with the layout of the controls. Despite having large hands I had no problems to operate the EOS M3 with one hand.
The compensation dial on top of the M3 is a welcome addition, and a pretty useful one too. The dial, however, is somewhat hard to operate, something you have to get used to. I guess it is intentional to avoid changing the exposure compensation by mistake. I found it irritating at the beginning but soon realised that it was good so. A very useful addition is the M-Fn button close to the right of the shutter release button. The M-Fn is a programmable function button. My preferred use for the M-Fn is to switch off the display in order to save battery life. The M3 then switches the display on again as soon as you operate the camera. It's pretty cool and really saves battery life. Unfortunately, the M3 puts the display on again also if you zoom or focus the lens. This was likely thought as a feature, though I experience it as a bug. It's very easy that the lens moves while you are walking, and that the M3 turns the display on because it sensed the lens. So the display off function is a somewhat mixed affair, especially if you are walking, since the M3 will turn the display on again as soon as it senses that the lens "did something".
Another thing I do not like very much is the pop-up flash. First of all it is a very weak flash and won't save you every time. The flash pops-up mechanically, by pressing a side button. Although the whole thing is well implemented it happens from time to time that the trigger is accidentally activated and the flash pops-up. Since the trigger is mechanical, this may happen also when the M3 is turned off. Add to this that the metal hinge of the pop-up flash, though being a solid metal construction, does not really look as if it can withstand every impact. If the M3 hits concrete ground with the flash out I don't think the hinges and joints will survive it. And I would prefer the flash pops-up through an electronic signal instead of a mechanical trigger. Maybe the most useful function of the EOS M3's flash is the following: the flash can be tilted backwards and hence be used as a bounce flash. Smart and nice option.
The touchscreen is excellent, as it already was on the EOS M (and all other Canon cameras having a touchscreen). I was pleasantly surprised to see how much I liked it being articulated. Though it does not tilt like the display on the EOS 70D, it is still very useful. The screen measures 3 inches and has a 1040K dots display with 100% coverage. The hinges that allow to fold the screen look robust, though I wouldn't stress the construction too much. There is a small contact ribbon laid over the construction. To me the ribbon appears to be the most vulnerable part of the whole construction. As with many recent Canon cameras with a touchscreen, you can access the most important settings through the "Q" button on the upper right corner of the display or on the backplate. A functionality I appreciate and use often.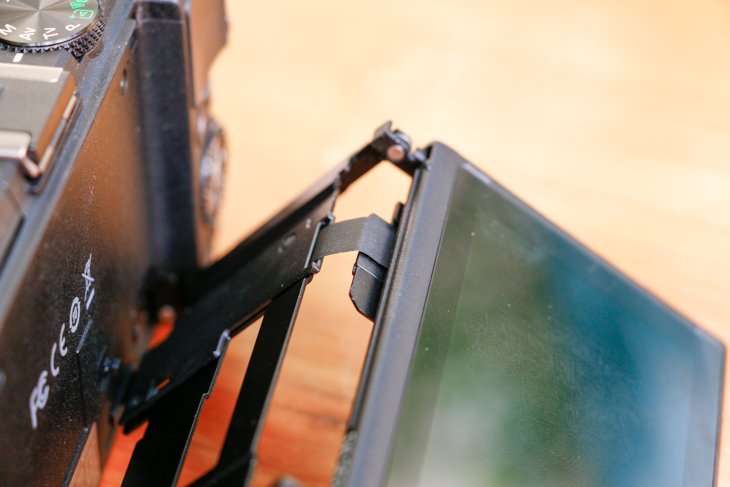 The menu layout changed slightly from the EOS M, still is very intuitive to use, even if you never used a Canon camera. However, there are some oddities. First of all, Canon removed the possibility to change colour space between sRGB and Adobe RGB. You are forced to use sRGB, this setting cannot be changed. I wonder why. Maybe Canon thought that sRGB is enough for everyone. Generally speaking, when navigating the menu you may have the feeling there could be much more functions and features. That's even stranger if you consider that Canon featured a two-axis level, which is really useful and more powerful than the one-axis level featured on the higher-end EOS 70D. All in all I had the feeling the menu wasn't finalised, but that's probably just me.
Connectivity
While Canon's implementation of WiFi is better than the majority of the competitors, it is still somewhat weird. It took me some minutes to understand how to connect from my smartphone to the EOS M3. To activate WiFi, Canon wants you to turn on the M3 with the playback button, then to press the Up button on the control wheel on the back of the camera, which in this case turns WiFi on. Then you have to do some more steps to connect. Easy and intuitive is something different. Once turned on, everything works flawlessly. You can put the M3 and you smartphone in touch also through NFC (Near Field Communication). I found it a bit awkward, since the NFC antenna is on the bottom of the camera. Tapping the M3 with a Galaxy S5 turned out to be a somewhat acrobatic affair.
The EOS M3 WiFi functionalities allow to share images, connect the M3 to another camera or a smartphone/tablet/computer/printer, and obviously to the Internet. Setup is straight-forward enough, but a  basic understanding of how things work is needed. There are free Canon apps you can use to connect and do all this things. A nice feature is employed in the EOS M3 WiFi functionality. You can tag your photos with GPS information provided by your smartphone (shooting time, latitude, longitude and altitude). This replaces built-on GPS, and even if it can not compare with built-in GPS, it is a nice and well working option. Canon's new app to connect to the M3 is Canon Camera Connect (iOS / Android). Please note that I was not able to setup a working connection with this app. Everything worked fine with the previous app, Camera Window (iOS / Android).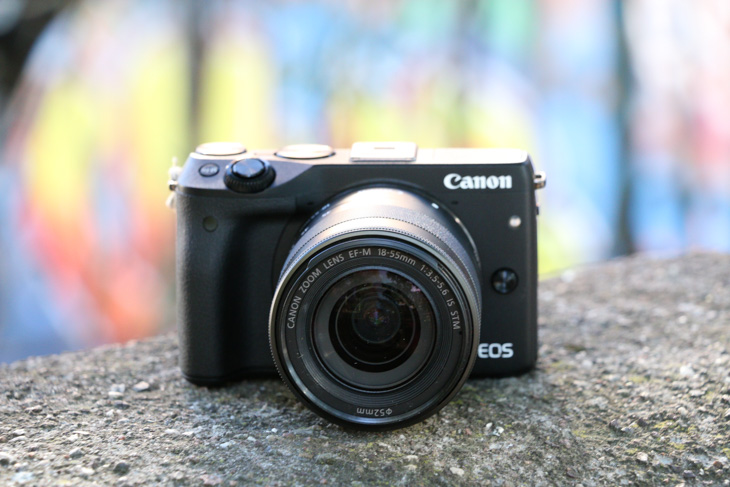 Auto-Focus
The original EOS M's auto-focus system was its weakest point. Canon claims the EOS M3's AF is 6 times faster than the original EOS M. It is certainly on pair with most competitors, but not industry leading. The focus position can be set using the touchscreen. The 49 AF points (7×7 array) cover a large area, 80% vertically and 70% horizontally. You'll have no issues with everyday photography. The EOS M3's AF system is able to track moving subjects but the continuous shooting rate slows down. AF struggles with fast moving subjects, as on most MILCs and even some DSLRs. There is still room for improvement here. However, I never found the AF to be a problem when shooting with EF-M lenses.
Canon's EF and EF-S lenses can be used with the EOS M3 through Canon's excellent EF-M mount adapter. Electronic aperture control, auto-focus and image stabilisation are fully supported. However, things change a bit when using EF and EF-S lenses with the mount adapter. Though Canon claims you can use over 70 lenses with the M3, the AF performance differs dramatically. In my experience all recent STM lenses work well. AF with the EF 40mm f/2.8 STM pancake lens is barely distinguishable from AF with native lenses. Same can be said for the EF-S 18-135mm f/3.5-5.6 IS STM lens. I tested both lenses with the EOS M3 and AF worked pretty good.
Other lenses' AF performance may be unpredictable. Based on some quick and dirty tests I did with USM driven and other Canon lenses, I can say that AF can be used for anything being a static subject. Even then, some lenses, like the EF 50mm f/1.8 II and the EF 17-40mm f/4L USM, may start hunting or at least are very slow to focus, especially if light starts to get lower. A second or more to focus appears to be the norm here. It's interesting to note that other people had much better experiences when using the Canon EF 50mm f/1.8 II. After having talked to other M3 owners using EF and EF-S lenses thru the adapter, I came to the conclusion that everyone's mileage was different. I can't say why AF performance of EF/EF-S lenses on the EOS M3 is not reproducible.
However, there is a Canon first timer and welcome addition featured on the EOS M3: focus peaking. It is well implemented, works flawlessly, and might often be better suited when focusing with non-native lenses. I found it a charm to use with the Sigma 18-35mm f/1.8 DC HSM lens, and it's also fun. Three different colour options can be set, as well as the sensitivity level. If you have to use an older EF or EF-S lens on the M3 then focus peaking may be your best friend. Focus peaking also opens new possibilities for use with fully manual lenses, even from other brands. That's cool, and I think a lot of people are very happy that Canon eventually gave this feature to the EOS M3.
Image quality
Canon's new 24MP sensor rocks. It's the same sensor featured on the EOS 760D/Rebel T6s and EOS 750D/Rebel T6i, and it delivers plenty of details and resolution. Out-of-the-box JPGs are excellent, and if you just master the basics of exposure you'll get great photos without much need for post-processing. Colours are punchy, contrast is good, sharpness could be improved. The image quality is maintained also at higher ISO settings. To me, JPGs look absolutely acceptable up to ISO 6400, but I understand that this is also a subjective matter. No one should have issues up to ISO 3200. I think Canon made some changes in the JPG engine with their very recent cameras. The EOS M3 has the most accurate metering I saw on Canon cameras of this class (and more accurate than the original EOS M and my EOS 70D).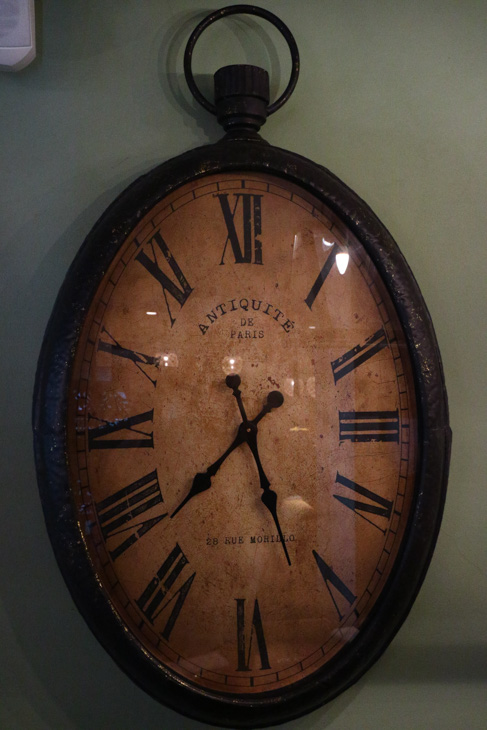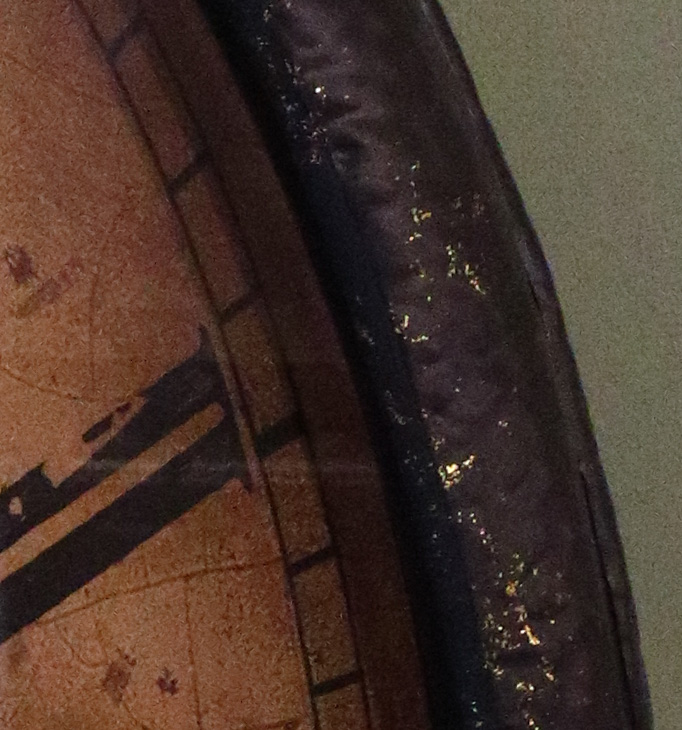 I think Canon has changed something in the noise reduction pipeline too. Luminance noise appears earlier but there are also more fine details. Luminance noise may be visible also at lower ISO settings (ISO 800). Below you see a ISO series shot with the EF-M 22mm f/2, both JPGs and RAW (high res version can be downloaded here).

If you have a close look at the ISO 12800 crops below, you can see the afore mentioned luminance noise, and a slight red colour cast visible both in JPG and RAW.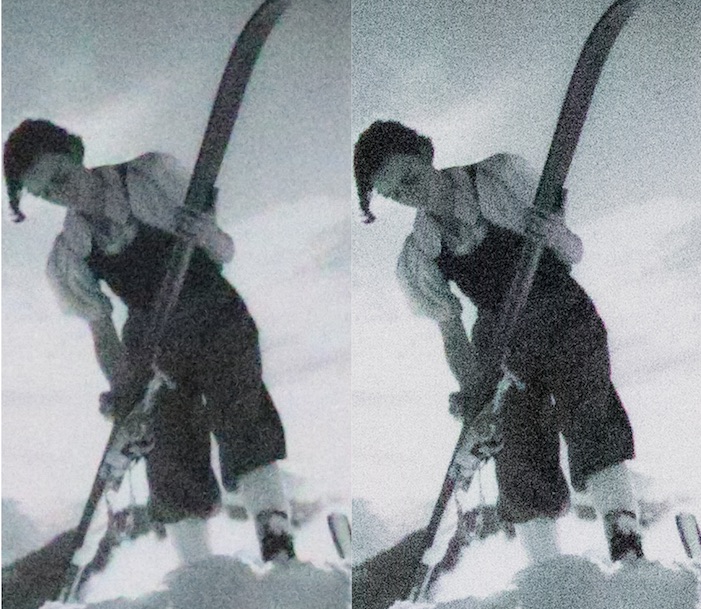 All in all, relatively clean images for being ISO 12800. ISO 6400 and ISO 12800 can be used for the web or for small size prints. Below you see the same scene taken at ISO 12800 with the original EOS M. Especially the JPG is much more noisy compared to the EOS M3. Despite having added 6MP more resolution, Canon managed to keep noise under control better than on the original EOS M.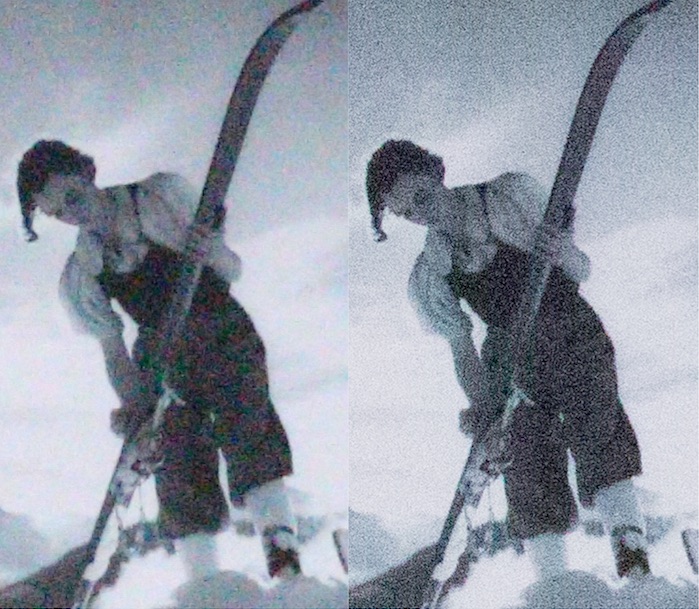 A complain I have is that the JPGs could be a bit sharper. You can tweak sharpness in the picture style settings, or you post-process on your computer. This is likely a choice by Canon to avoid artefacts.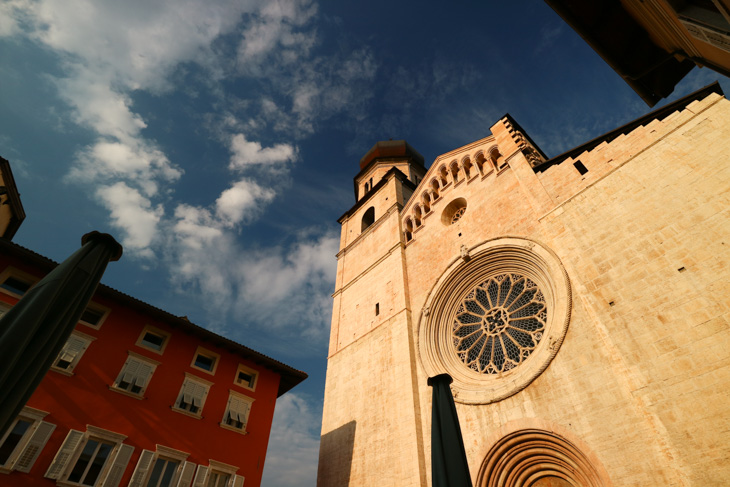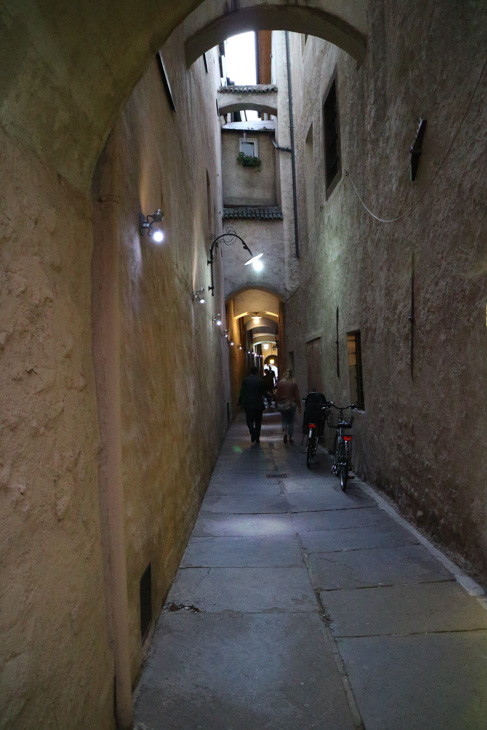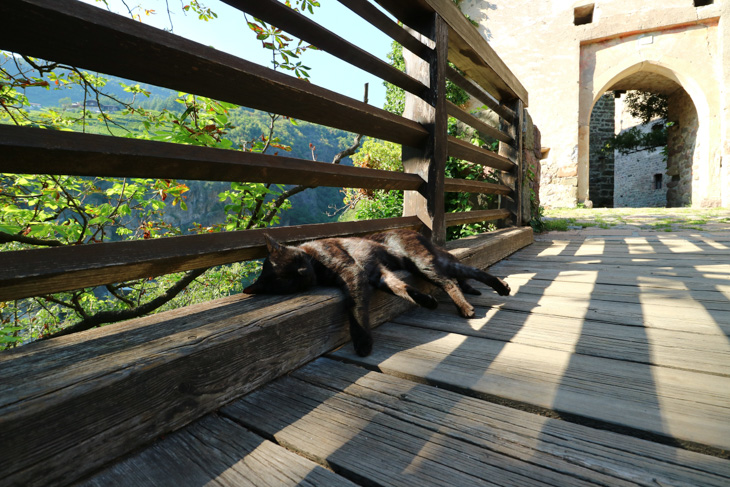 Canon is still behind the competition when it comes to dynamic range. However, Canon's new 24MP sensor delivers plenty of resolution power. See how much detail you can get when doing a 1:1 crop of the butterfly in the picture below.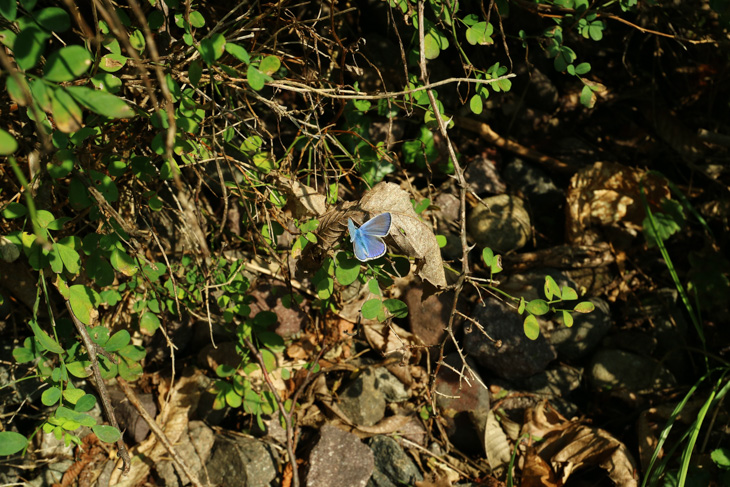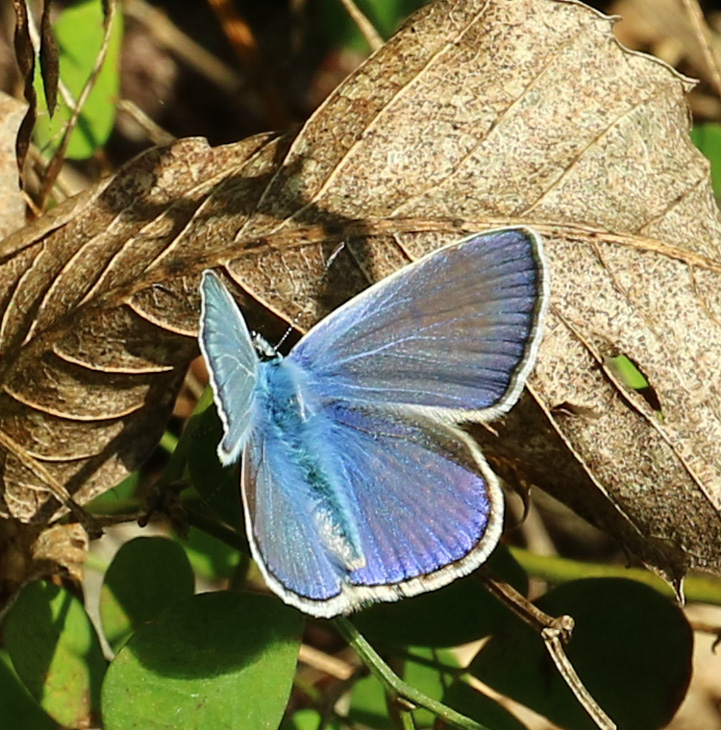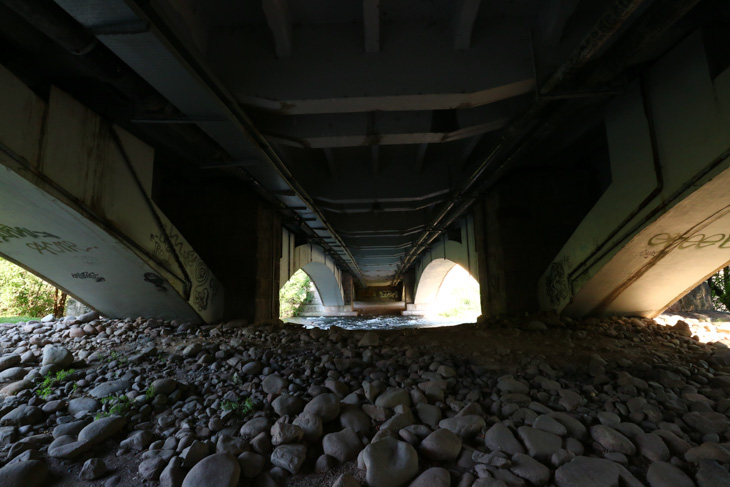 Below is another ISO series, this time shot with the Sigma 18-35mm f/1.8 DC HSM and going up to ISO 25600. I made up the improvised test set you see below. Focus was set on the book. All pictures used for the ISO series below can be downloaded (ZIP file, 350MB). Colour accuracy is well maintained also at high ISO settings.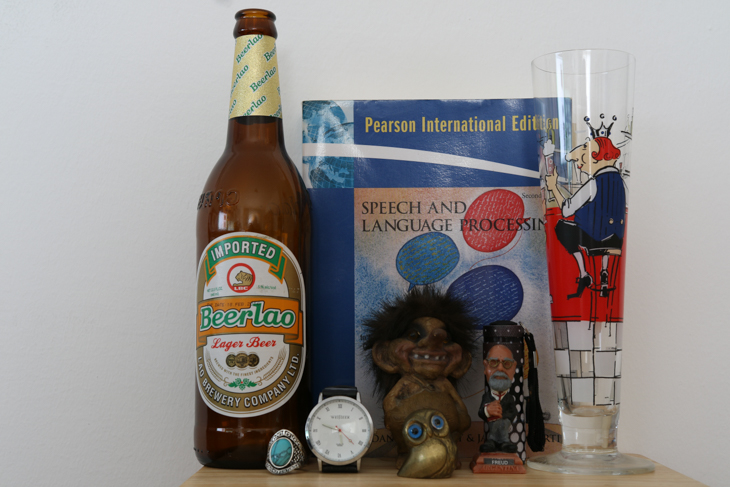 Call me a fanboy if you want, but the noise performance in the crop below, shot at ISO 25600, isn't bad at all. I like the kind of noise Canon's new 24MP sensor produces, it's very film-like (in the RAW file).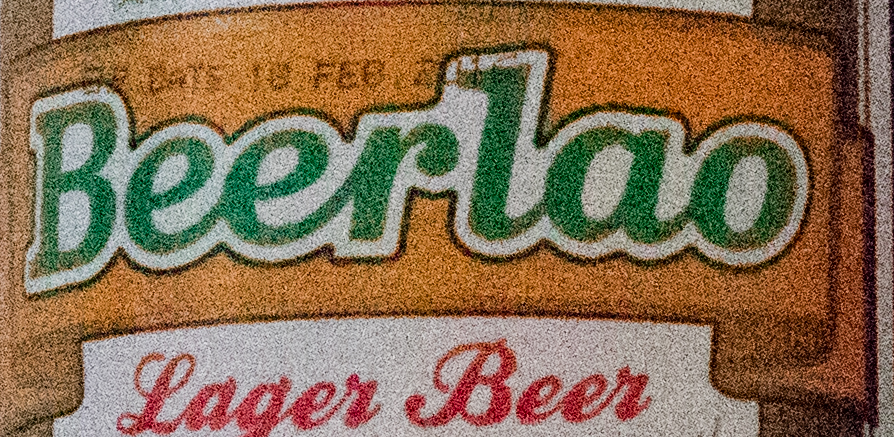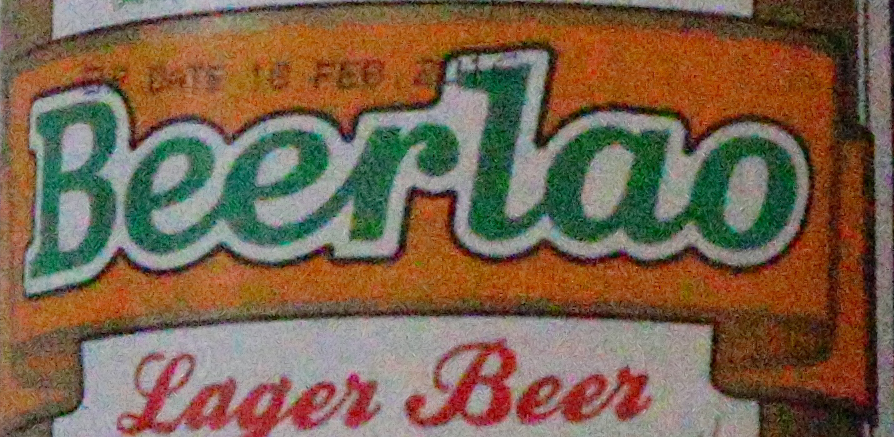 And what about the ISO 12800 crops below? I didn't expect this kind of performance and amount of details at ISO 12800.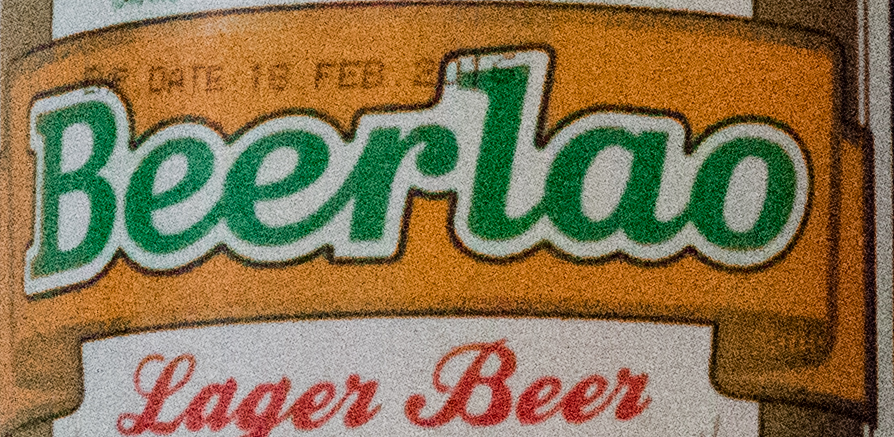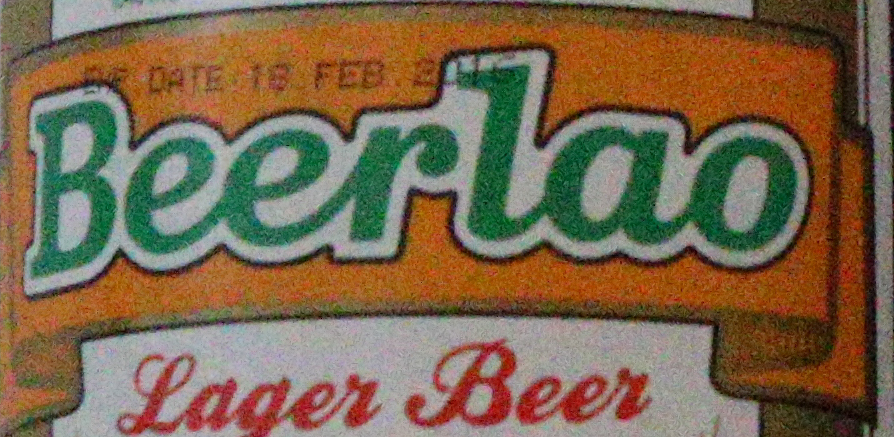 The final word
So what is it about with the Canon EOS M3? It's a well made and powerful mirrorless camera. Nevertheless, you can't avoid the feeling that Canon is not yet fully committed to the EOS M system. The most visible sign of this lack of commitment is likely the fact that the EOS M system has only four native lenses. It's true that you can virtually use more than 70 EF and EF-S lenses with the adapter, but AF performance will never be the same as with native lenses, especially when you are tracking subjects. However, a recent rumor suggests Canon will go serious with the EOS M system in 2016, and that a score of native lenses may be announced. Let's hope. On the other hand, it's since the beginning of the EOS M system that we are told Canon will eventually go serious, next year.
It's also a bit disappointing that Canon does not feature some "fun" stuff on the EOS M3. There is no panorama mode, for instance, nor other gimmicks like film emulations as featured on the Fuji X-T10. Nowadays, when all cameras deliver excellent images, the buying difference is often given by the added software functions. Canon's offer is limited to a standard set of creative filters, and to the established picture styles. As a Canon shooter I felt happy to have focus peaking, a feature that's pretty common since years on mirrorless cameras. The Creative Assist feature is Canon's attempt to deliver some creative fun on the EOS M3. You can adjust a range of effects through sliders on the screen, and eventually save your creative efforts in a "recipe" you can share with other M3 owners. Background blur, brightness, contrast, colour saturation, colour tone and various monochrome filters can be set. It's nice and it works well.
Don't get me wrong. The EOS M3 is powerful and well-made mirrorless camera. Everything works as advised, and it works really well. Image quality is excellent, build quality too, the AF is on pair with most competitors, it's an EOS so it shares all the powerful possibilities of the system, and it is small and compact. There is a lot to like about the EOS M3. The new 24MP sensor delivers images with lots of details, and manages to keep noise at relatively low levels at high ISO. Still, it looks like a somewhat half-hearted affair to me.
It seems that Canon does not want to show their engineering skills and power. Think EVF (Electronic Viewfinder), an option featured on many similar priced mirrorless offerings. You can use an EVF on the EOS M3, but you have to purchase it separately and mount it on the hot shoe. The Canon EVF-DC1 Electronic Viewfinder sets you back by more than $200. The Fuji X-T10 has a built-in EVF that works perfectly, and sells for more or less the same price as the EOS M3. Not amused.
What to answer to someone asking if she should buy the Canon EOS M3? Short and honest answer: if you do not have scores of Canon lenses on your shelves, or are otherwise committed to Canon, then maybe not. Take the ecosystem. Fuji managed to release 16 native lenses in a few years for their mirrorless cameras, and all are excellent. Canon released just four native lenses, two of them being rather unexciting. Only the ultra wide-angle EF-M 11-22mm f/4-5.6 IS STM and the razor-sharp EF-M 22mm f/2 STM lenses are better than "meh". So, someone looking for her first mirrorless camera may be better advised to have a look on the similar priced Fuji X-T10, if the 24MP of the EOS M3 are not a game-changer (the X-T10 has 16MP). I think no other brand is so seriously committed to mirrorless as Fuji. And they make great gear with all the features you may want on a mirrorless camera. Not to mention the lenses.
Canon's lack of commitment to the EOS M system is a pity, since other things (like the control layout) are incredibly curated and well organised, and clearly the result of a well-thought concept. The EOS M3 is a well-engineered idea. But there is an elephant in the room. At the end of the day the EOS M3 remains a powerful and promising concept, a well working and compact camera, but also a piece of gear that's unfortunately not allowed to compete with Canon's DSLRs. I can't help, but I think it must have been not funny being part of the EOS M3 design team.
What I liked
Excellent image quality
Lots of details at low ISO
Relatively low noise at high ISO
Most accurate metering I have seen on Canon cameras of this class
2-axis level
Exposure compensation dial
Focus peaking
Intuitive control layout
Touchscreen and interface, also very intuitive
Build quality
What I did not like
Fixed sRGB color space
Flash pops-out mechanically, may pop-out when you do not want it to do
Creative possibilities on camera are limited compared to competition
Ecosystem (lenses) is still limited (only 4)
Pricier than competitors with more features
No built-in EVF
Limited battery life
Unexciting video modes
Why did I buy it?
Because having invested in EF-M and other Canon lenses it was the obvious choice for me. It's my new travel camera (with 22mm, 11-22mm, EF-S 18-135). I am tired to travel with heavy gear and the EOS M3 is the perfect compromise for my purposes and needs.
Have something to say about the EOS M3?
If you want to share your experiences with the EOS M, showcase your photos, or just interact with other Canon shooters, you are welcome to join our new We Shoot EOS M forum.
Canon EOS M3 price check: B&H Photo, Adorama, Amazon USA, Amazon Canada, Canon Canada, Canon USA
All images © Canon Watch 2015, not to use without permission.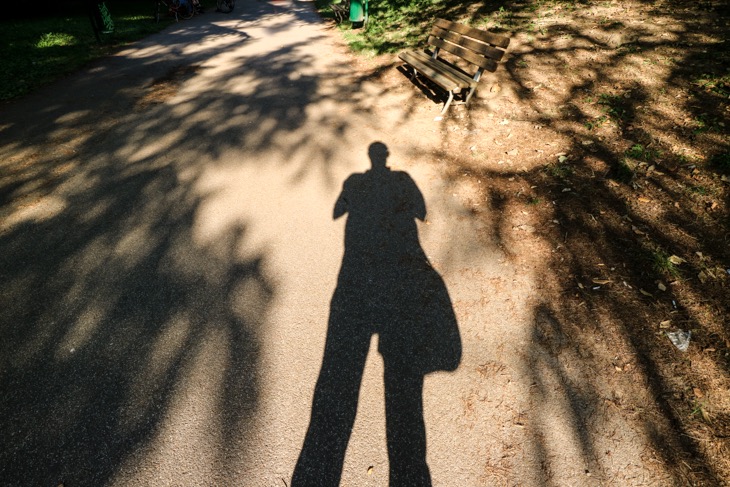 Canon EOS M3 full specifications:
IMAGE SENSOR
Sensor Cleaning
EOS integrated cleaning system
IMAGE PROCESSOR
LENS
Lens Mount
EF-M (EF and EF-S lenses compatible via Mount adapter EF-EOS M)
Focal Length
Equivalent to 1.6x the focal length of the lens
Image Stabilisation
Enable/Disable Image Stabilizer on compatible lens
Dynamic IS available with compatible lenses
FOCUSING
Type
Hybrid CMOS AF System. Phase detection pixels built onto imaging sensor[14]
AF System/ Points
49 AF points (Maximum)[15]
AF working range
EV 2-18 (at 23°C, ISO 100, with EF-M 22mm f/2 STM)
AF Point Selection
Automatic selection (Face+Tracking), Manual selection (1-point AF)
Selected AF point display
AF Lock
Locked when shutter button is pressed half way or customisable AE Lock Button
Manual Focus
Dedicated MF button (toggle AF/MF). Select on camera menu AF+MF (Manual focus after One-Shot).
MF Peaking available
EXPOSURE CONTROL
Metering modes
Real-time metering from the image sensor
(1) Evaluative metering (384 zones)
(2) Partial metering at center (approx. 10%)
(3) Spot metering (approx. 2%)
(4) Center weighted average metering
Metering Range
EV 1-20 (at 23°C, ISO 100)
AE Lock
Auto: In One-shot AF mode with evaluative metering exposure is locked when focus is achieved.
Manual: By AE Lock Button in creative zone modes.
Exposure Compensation
+/-3 EV in 1/3 stop increments (can be combined with AEB).
AEB
3 shots, +/- 2 EV, 1/3-stop increments
ISO Sensitivity (*)
AUTO(100-12800), 100-12800 in 1/3 stop increments
ISO can be expanded to H: 25600
During Movie shooting: Auto (100-6400), 100-6400 (in 1/3-stop increments)
SHUTTER
Type
Hybrid Single Blade Shutter (Electronic first curtain and mechanical second curtain shutter)
Speed
30-1/4000 sec (1/3 stop increments), Bulb (Total shutter speed range. Available range varies by shooting mode)
WHITE BALANCE
Type
Auto white balance with the imaging sensor
Settings
AWB, Daylight, Shade, Cloudy, Tungsten, White Fluorescent light, Flash, Custom.
White balance compensation:
1. Blue/Amber +/-9
2. Magenta/ Green +/-9.
Custom White Balance
Yes, 1 setting can be registered
VIEWFINDER
Type
Optional Electronic Viewfinder EVF-DC1
Depth of field preview
Yes, via customisable buttons
LCD MONITOR
Type
Tilt type 7.5 cm (3.0") sRGB ClearView II Touchscreen LCD (TFT). 3:2 aspect ratio. Approx. 1,040,000 dots. In-cell capacitive type
Viewing Angle (horizontally/vertically)
Brightness Adjustment
Adjustable to one of five levels
Display Options
Switchable via INFO. Button
(1) Quick Control Screen
(2) Liveview image no information
(3) Liveview image full info
(4) Liveview image basic info
FLASH
Built-in Flash GN (ISO 100, meters)
Built-in Flash Coverage
up to 18mm focal length (35mm equivalent: 29mm)
Built-in Flash recycle time
Modes
Auto, Manual Flash On/off, Slow Synchro
Red-Eye Reduction
Yes – with red eye reduction lamp
Flash Exposure Compensation
+/- 2EV in 1/3 increments
Flash Exposure Bracketing
Yes, with compatible external flash
Second Curtain Synchronisation
External Flash Compatibility
E-TTL II with EX series Speedlites, wireless multi-flash support
SHOOTING
Modes
Scene Intelligent Auto mode (Stills and Movie), Creative Assist (Stills and Movie). Hybrid Auto, SCN(Portrait, Landscape, Close-up, Sports, Handheld Night Scene, Food), Creative Filters (HDR, Fish-eye Effect, Art Bold Effect, Water Painting Effect, Miniature Effect (Stills and Movie), Toy Camera Effect, Soft Focus, Grainy B/W), Program AE , Shutter priority AE, Aperture priority AE, Manual, Custom)
Movie modes: Movie auto exposure, Movie manual exposure
Picture Styles
Auto, Standard, Portrait, Landscape, Neutral, Faithful, Monochrome, User Defined (x3)
Image Processing
Highlight Tone Priority
Auto Lighting Optimizer (4 settings)
Long exposure noise reduction
High ISO speed noise reduction (4 settings + Multi Shot NR)
Auto correction of lens peripheral illumination and chromatic aberration
Creative Assist:
Background Blur (5 settings)
Brightness (19 levels)
Contrast (9 levels)
Saturation (9 levels)
Color Tone (19 levels)
Monochrome (Off/ BW/ S (Sepia)/ B (Blue)/ P (Purple)/ G (Green))
Drive modes
Single, Continuous, Self timer (2s, 10s, remote)
Continuous Shooting
Max. Approx. 4.2fps for approx. 1000 JPEG images, 5 images RAW [1][16]
LIVE VIEW MODE
Coverage
Approx. 100% (horizontally and vertically)
Focusing
Manual Focus (Magnify the image 5x or 10x at any point on screen plus MF Peaking)
Autofocus: Hybrid CMOS AF III (Face + Tracking, 1-point AF)
Display Options
Grid overlay (x2), Histogram, Electronic Level, Multi aspect ratios
FILE TYPE
Still Image Type
JPEG: Fine, Normal (Exif 2.30 compliant) / Design rule for Camera File system (2.0),
RAW: RAW (14bit, Canon original RAW 2nd edition),
Digital Print Order Format [DPOF] Version 1.1 compliant
RAW+JPEG simultaneous recording
Yes, RAW + various JPEG compression possible
Image Size
RAW: (3:2) 6000 x 4000, (4:3) 5328 x 4000, (16:9) 6000 x 3376, (1:1) 4000 x 4000
JPEG 3:2: (L) 6000 x 4000, (M) 4320 x 2880, (S1) 2880 x 1920, (S2) 2304 x 1536, (S3) 720×480
JPEG 4:3: (L) 5328 x 4000, (M) 3840 x 2880, (S1) 2560 x 1920, (S2) 2048 x 1536, (S3) 640×480
JPEG 16:9: (L) 6000 x 3376, (M) 4320 x 2432, (S1) 2880 x 1616 (S2) 1920 x 1080, (S3) 720 x 408
JPEG 1:1: (L) 4000 x 4000, (M) 2880 x 2880, (S1) 1920 x 1920, (S2) 1536 x 1536, (S3) 480×480
Movie Type
MP4 [Video: MPEG-4 AVC/H.264, Audio: MPEG-4 AAC-LC (stereo)]
Movie Size
Full HD – 1920 x 1080 (29.97, 25, 23.976 fps)
HD – 1280 x 720 (59.94, 50 fps)
VGA – 640 x 480 (29.97, 25 fps)
Miniature Effect – HD, VGA – (6, 3, 1.5 fps)
Hybrid Auto – HD – (30 fps)
Movie Length
Max duration 29min 59sec, Max file size 4GB
Folders
New folders can be automatically created monthly or daily
File Numbering
(1) Consecutive numbering
(2) Auto reset
OTHER FEATURES
Custom Functions
6 Custom Functions with 17 settings including 7 customisable buttons/controls
Metadata Tag
User copyright information (can be set in camera) Image rating (0-5 stars)
Intelligent Orientation Sensor
Playback zoom
1.5x – 10x enabled in 10 steps
Display Formats
(1) Single image with information (Customisable with 6 levels)
(2) Single image
(3) Index display (6/12/42/110 images)
(4) Jump Display
Slide Show
Playback time: 3/4/5/6/7/8/9/10/15/30 seconds
Repeat: On/Off
Transition Effects: Off, Fade
Image Erase/Protection
Erase: Single image, Selected images, Selected range, All images
Protection: Selected images, Selected range, All images. Unprotect all images
Menu Categories
(1) Shooting menu (x5)
(2) Playback menu (x4)
(3) Setup menu (x4)
(4) Custom Functions menu
(5) My Menu
Menu Languages
25 Languages
English, German, French, Dutch, Danish, Portuguese, Finnish, Italian, Norwegian, Swedish, Spanish, Greek, Russian, Polish, Czech, Hungarian, Romanian, Ukrainian, Turkish, Arabic, Thai, Simplified Chinese, Traditional Chinese, Korean and Japanese
Firmware Update
Update possible by the user.
INTERFACE
Computer
Hi-Speed USB (Mini-B compatible)
Other
Wireless LAN (IEEE802.11b/g/n), (2.4 GHz only), with Dynamic NFC support [17] HDMI output (Type-C/Mini compatible)
External microphone (3.5mm stereo mini jack)
DIRECT PRINT
Canon Printers
Canon Compact Photo Printers and PIXMA Printers supporting PictBridge
PictBridge
Yes (via USB or Wireless LAN)
STORAGE
Type
SD, SDHC, SDXC (UHS-I compatible)
SUPPORTED OPERATING SYSTEM
PC & Macintosh
Windows 8 / 8.1 / 7 SP1
Mac OS X 10.8 / 10.9 / 10.10
For Wi-Fi connection to a PC via Image Transfer Utility:
Windows 8 / 8.1 / 7 SP1 only
Mac OS X 10.8.2 or later / 10.9 / 10.10
SOFTWARE
Image Processing
Digital Photo Professional
Other
Picture Style Editor, EOS Utility, Image Transfer Utility
POWER SOURCE
Batteries
1 x Rechargeable Li-ion Battery LP-E17
Battery life
Approx. 250 (at 23°C, AE 50%, FE 50%)[5] Approx. 185 (at 0°C, AE 50%, FE 50%)
Battery Indicator
AC Adapter Kit ACK-E17, Battery charger LC-E17
Power saving
LCD monitor turns off after 10, 20, 30 sec or 1, 2, 3 mins.
Auto Power Off
ECO mode
Power Supply & Battery Chargers
AC Adapter Kit ACK-E17, Battery charger LC-E17
PHYSICAL SPECIFICATIONS
Body Materials
Stainless steel, magnesium alloy, polycarbonate resin
Operating Environment
0 – 40 °C, 85% or less humidity
Weight (body only)
Approx. 366g (CIPA testing standard, including battery and memory card)
ACCESSORIES
Viewfinder
Optional Electronic Viewfinder EVF-DC1
(0.48 type), 4:3 aspect ratio, Approx. 2,360,000 dots, 100% coverage
Cases / Straps
Body Jacket EH27-CJ
Neck Strap EM-E2
Lenses
EF-M (EF and EF-S lenses compatible via Mount adapter EF-EOS M)
Flash
Canon Speedlites (including 90EX, 270EX II, 320EX, 430EX II, 580EX II, 600EX, 600EX-RT, Macro Ring Lite MR-14EX II, Macro Twin Lite MT-24EX, Speedlite Transmitter ST-E2, Speedlite Transmitter ST-E3-RT)
Off-Camera Shoe Cord OC-E3, Speedlite Bracket SB-E2
Remote Controller/ Switch
Other
Interface cable IFC-400PCU
HDMI Cable HTC-DC100
All data is based on Canon standard testing methods except where indicated.Subject to change without notice.
[1] Large/Fine(Quality 8) resolution [5] Based on the CIPA Standard and using the batteries and memory card format supplied with the camera, except where indicated [8] Recommended Exposure Index [14] Hybrid CMOS AF III covers an area of approx. 80% Vertical x 70% Horizontal of the frame [15] Maximum number of AF frame is dependent on selected image aspect ratio [16] Sustained continuous shooting function requires compatible SDHC/SDXC UHS Speed Class 1 memory card, total number of frames captured varies depending on camera settings, type of lens used, battery charge and light level. Shooting stops automatically with the 1000th frame [17] Wi-Fi use may be restricted in certain countries or regions.